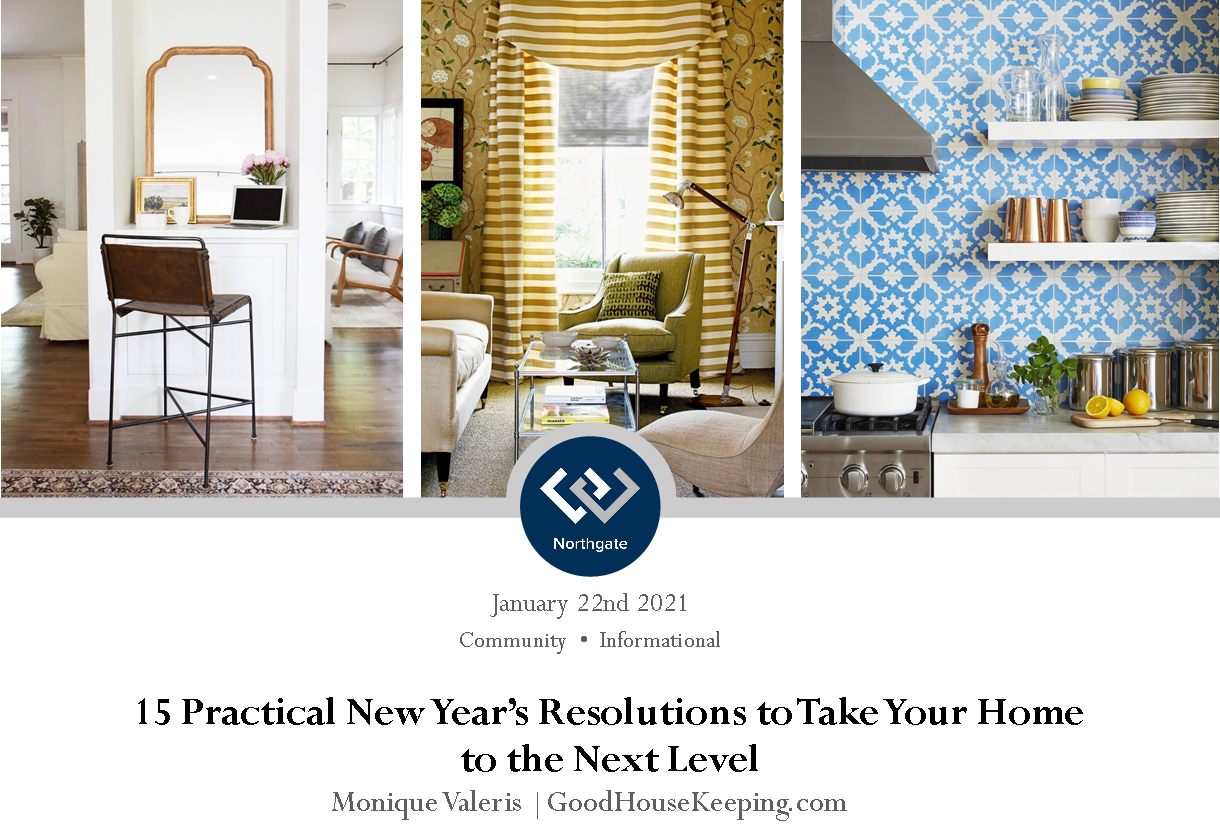 All the inspiration you need to make your home a more organized, colorful and beautiful place to live in the new year.
Come January 1, you might be thinking of ways to achieve your health, fitness, and financial goals for the year, but there's another important aspect of your life that's worth adding to your list of New Year's resolutions — your home. Now more than ever, it's the place where you rest and recharge, enjoy quality time with family, cook your favorite recipes, and so much more, so we strongly believe it's a place that should bring you as much joy as possible design-wise, too.
That's why we're offering up this list of achievable home improvement resolutions you'll actually want to keep, to help you create a more chic, well-organized, and comfortable abode in the year ahead.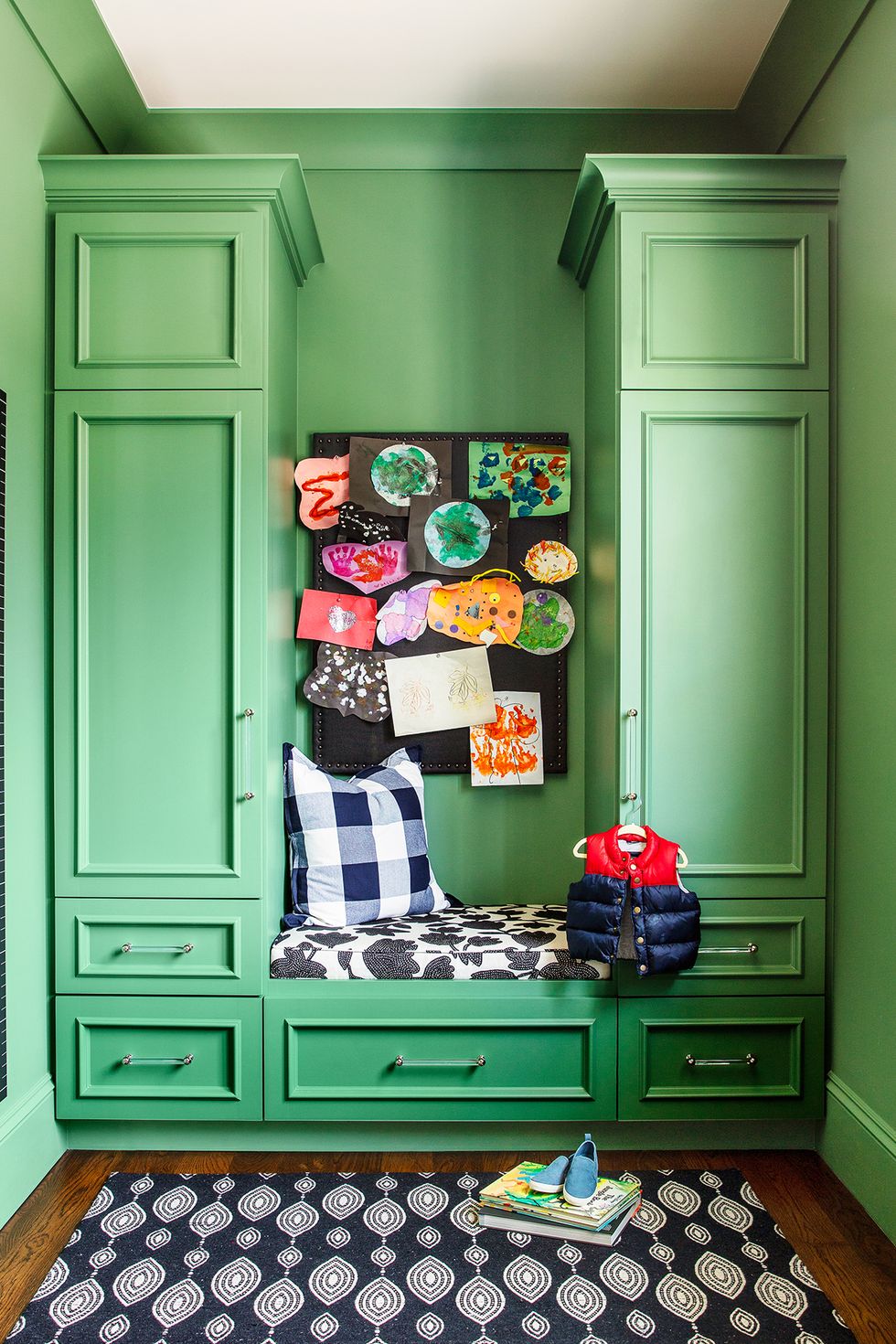 Upgrade your mudroom.
Make your mudroom a focal point rather than an eyesore with a few simple upgrades, like a bold paint color, a pegboard for your kids' latest artwork, and hidden storage for coats and shoes.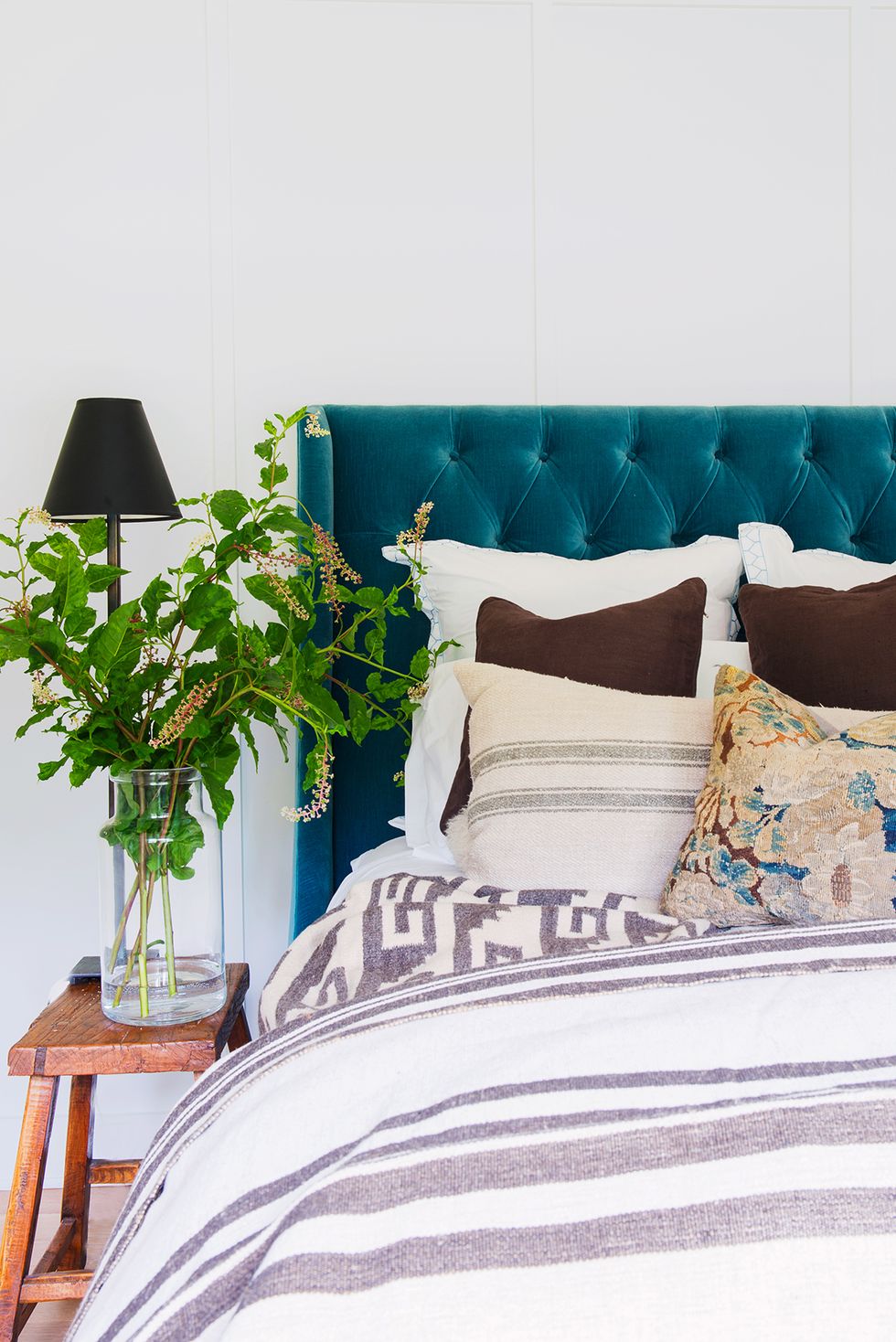 Create a cozier bedroom.
To design the bedroom retreat of your dreams, introduce strategic lighting, more greenery, and upgraded bedding. Not sure where to start? An upholstered headboard can set the foundation for your design scheme.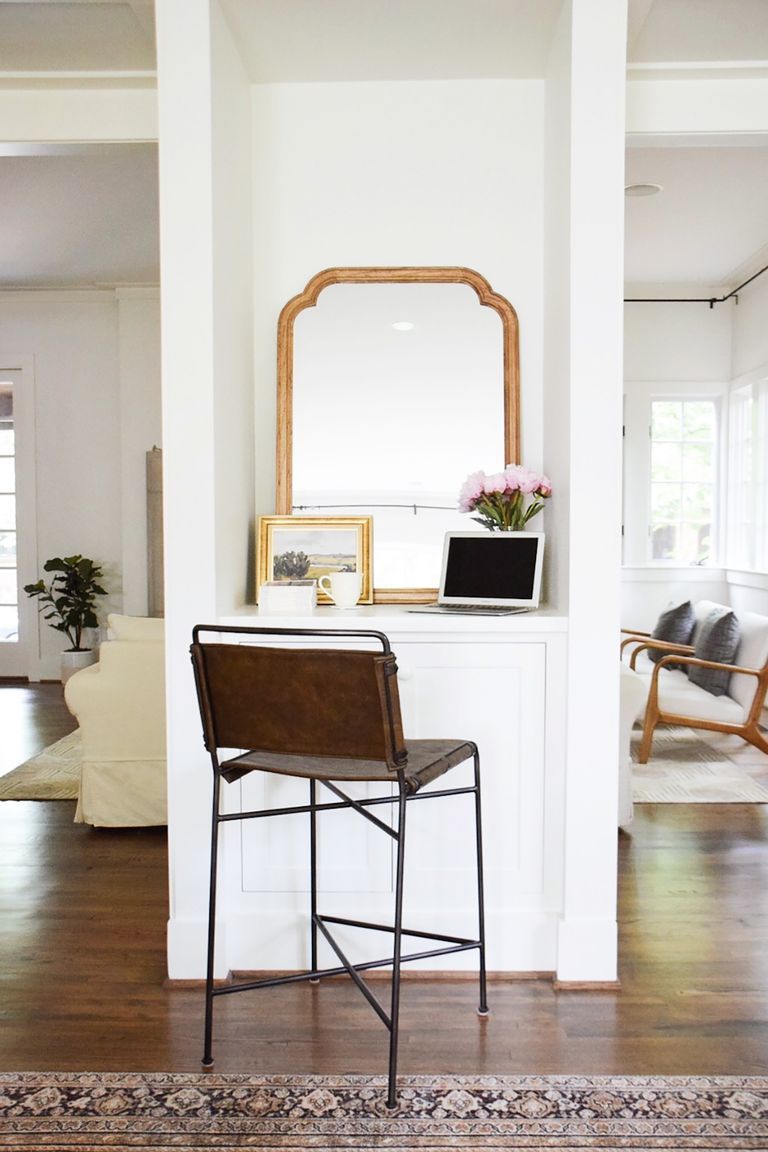 Crave out a workspace.
If you don't have the luxury of dedicating an entire room to an office setup, a simple nook can get the job done. Pair a high stool with a compact tabletop and use a mirror, art, and a small floral arrangement to really make the space your own.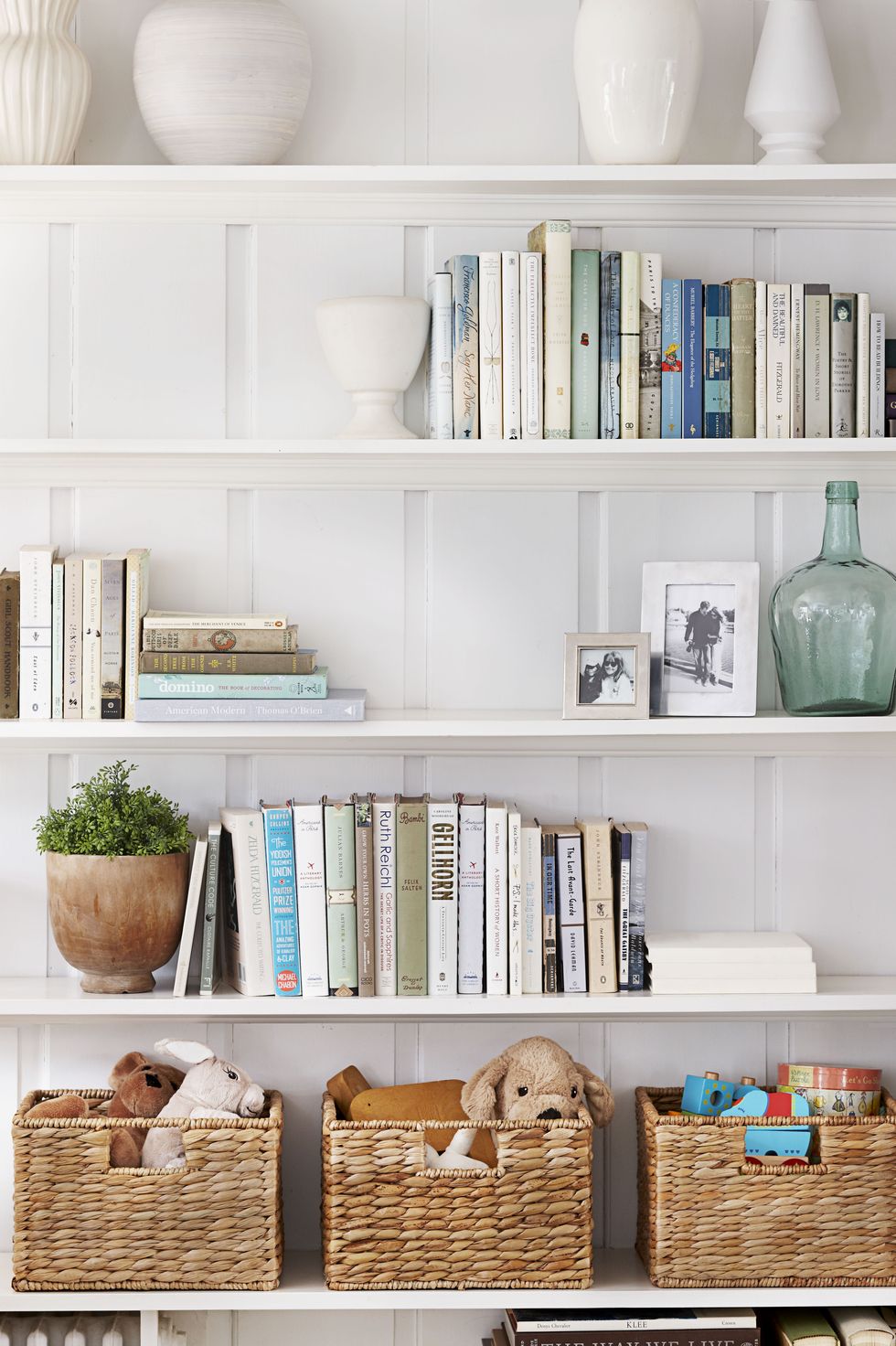 Style your bookshelf.
Design pros know not to let books take over shelves without weaving in a few stylish decor accents. Think ceramics, glass vases, framed photos, and woven baskets to corral toys.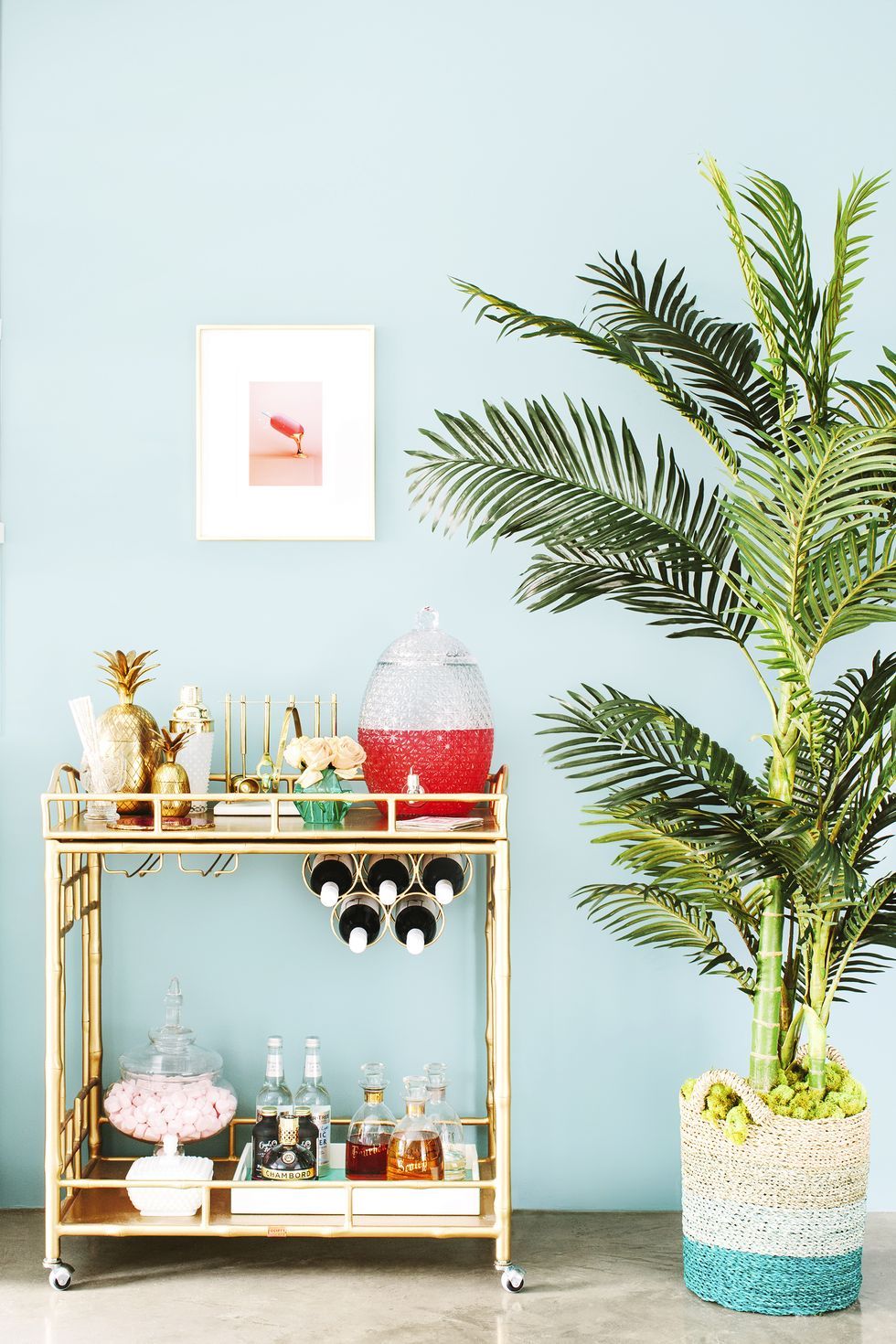 Decorate with plants.
One of the best ways to boost your mood and add personality to your space is with greenery. Go for an oversized plant, like a Parlor Palm or Yucca, to make a huge impact.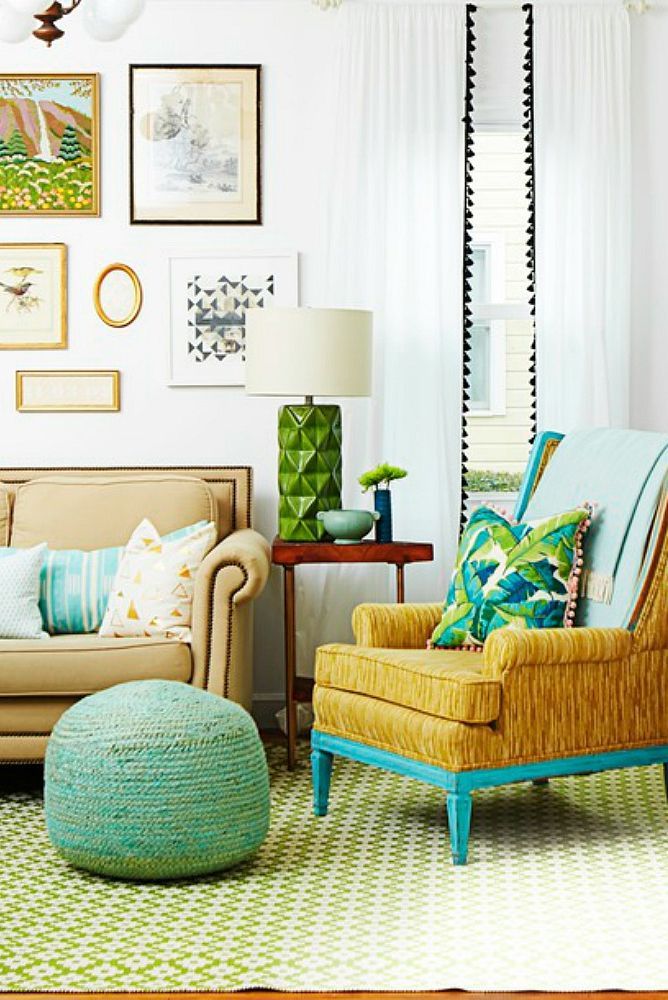 Start Layering Patterns.
Sometimes all it takes is an energetic pattern to transform a space. Mix prints within the same color family for a trendy, Instagram-worthy look.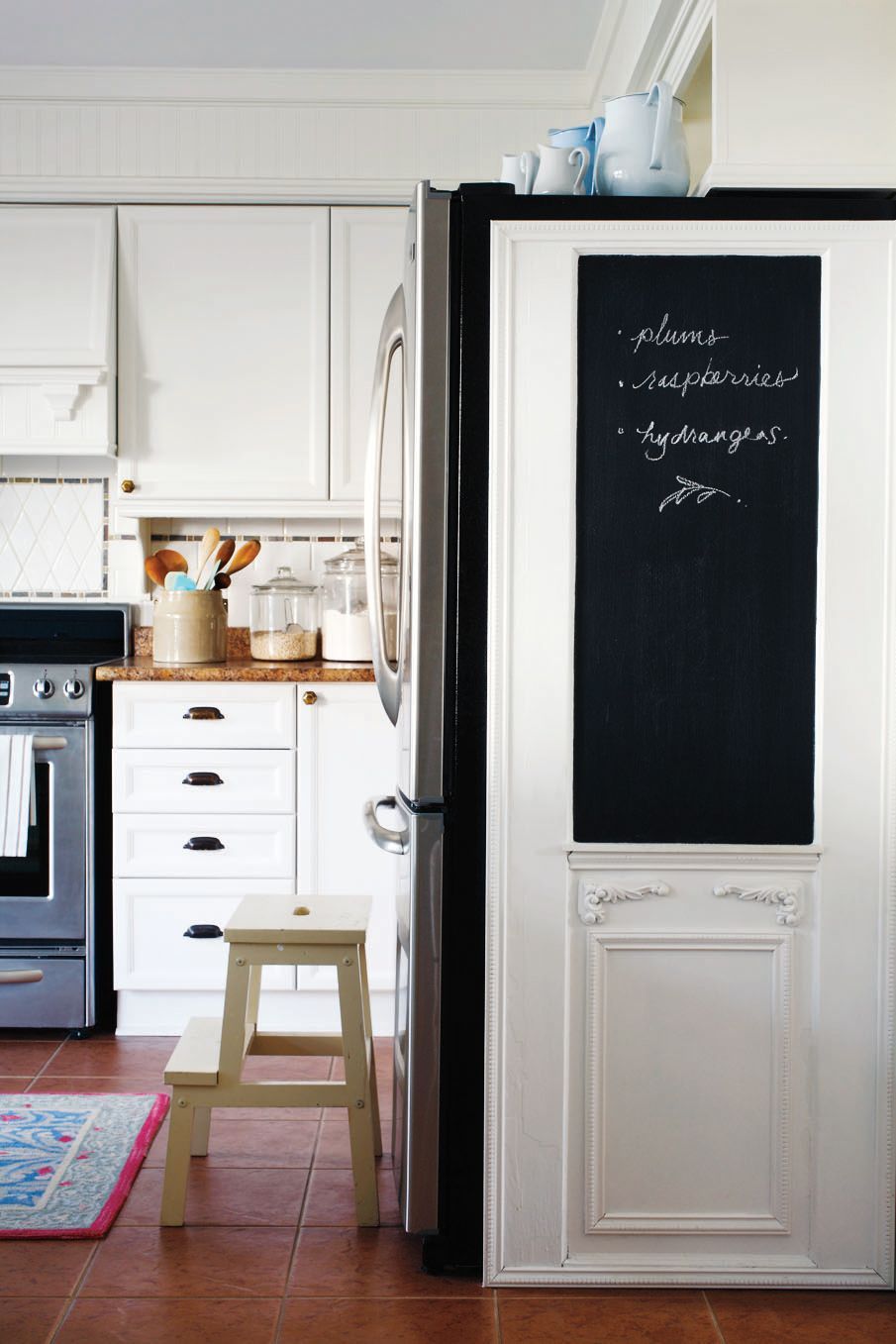 Embrace clever organization tools.
You can bring function and organization to just about any space in your home. The perfect example? Add a chalkboard panel to the side of your refrigerator to keep track of your weekly grocery list.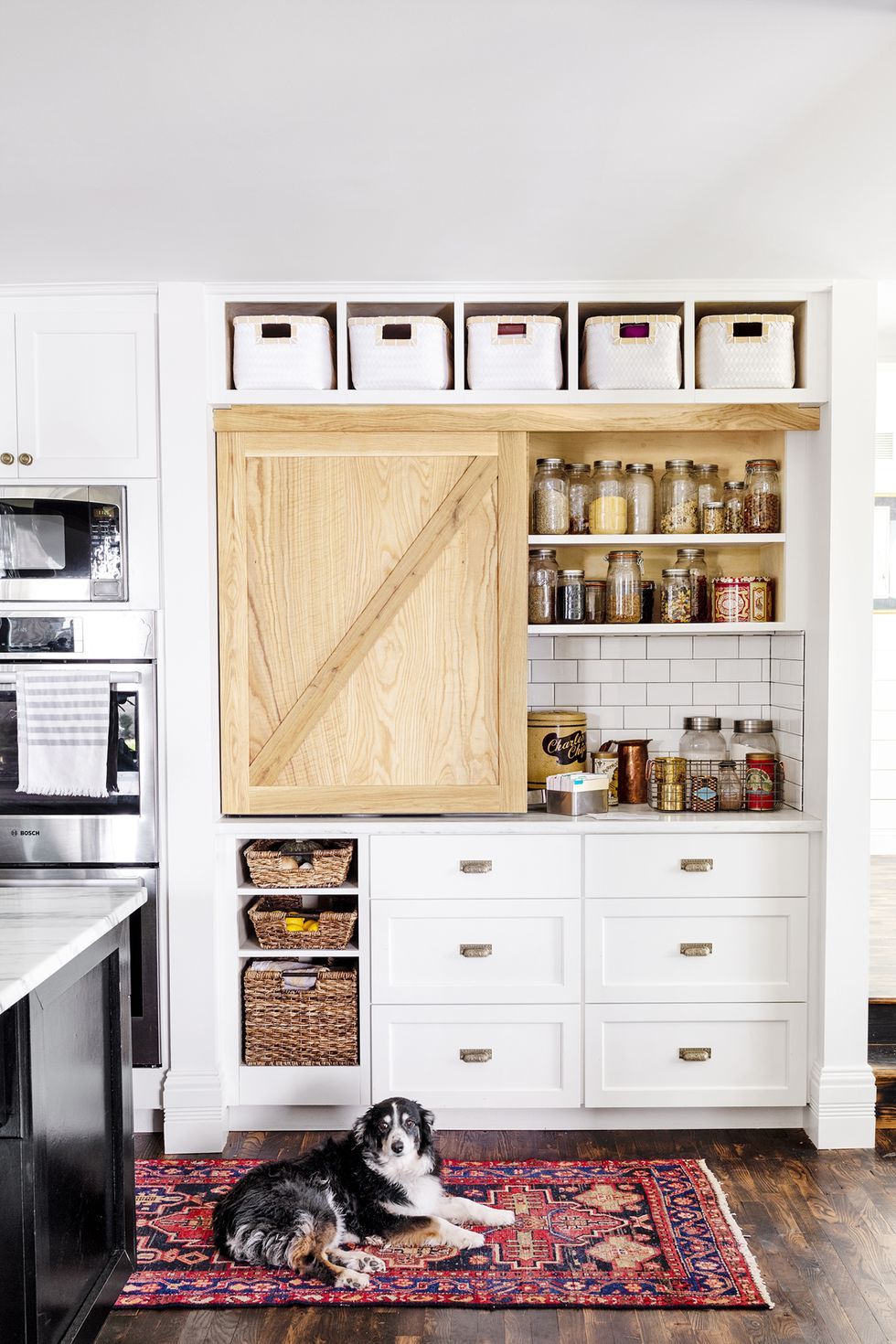 Keep your pantry organized.
A combination of baskets and clear containers with lids can easily make your open pantry look more polished.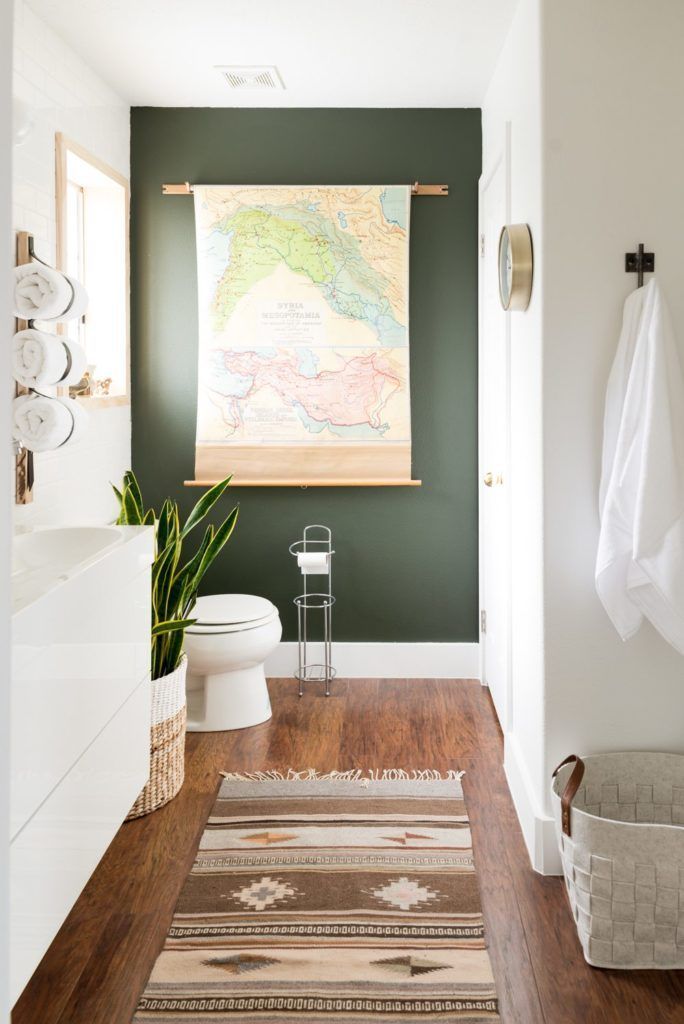 Experiment with color.
If you're reluctant to try a bold color all over a room, settle for an accent wall. A pop of color, like this bathroom's olive green wall, never fails to pull a space together.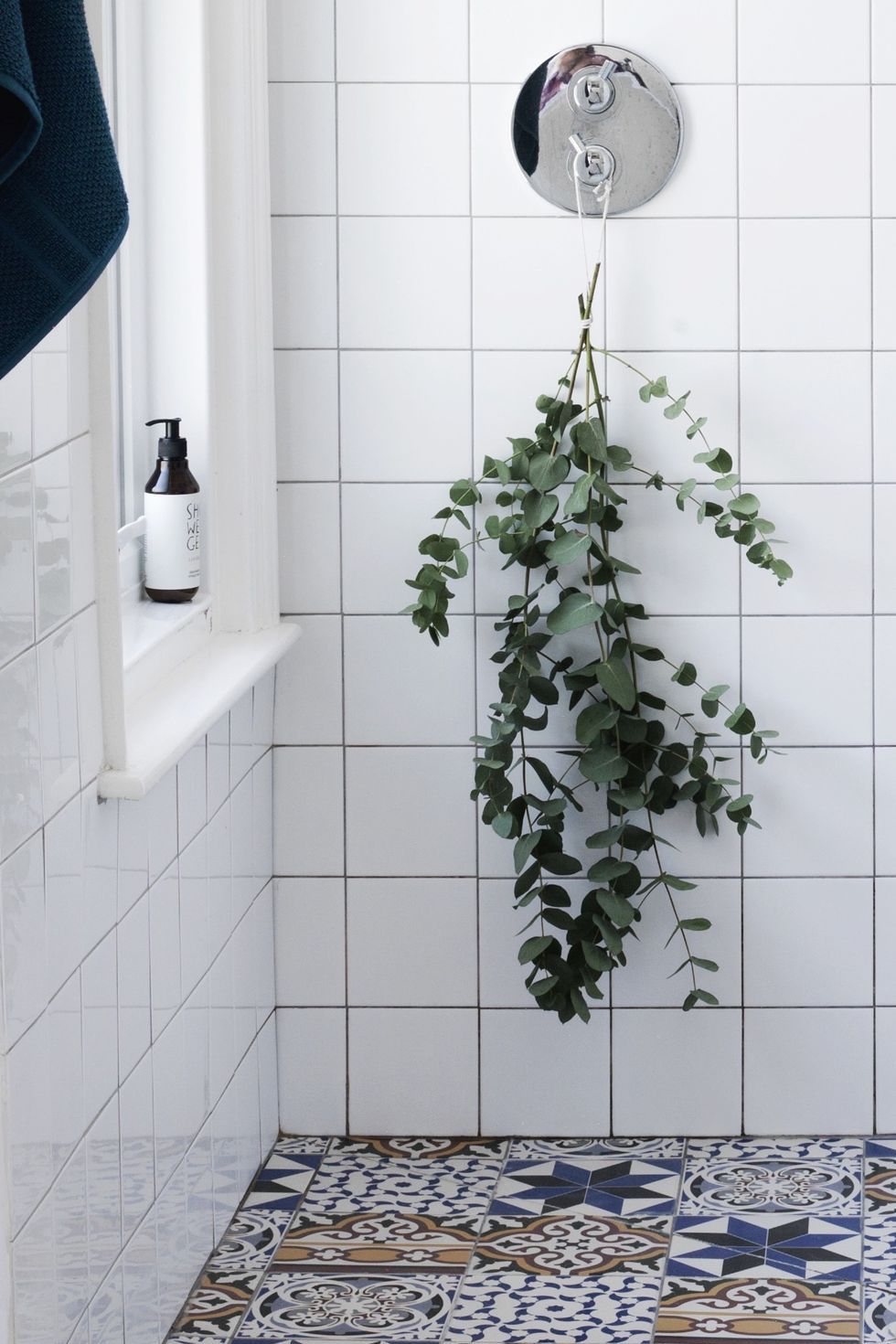 Craft a relaxing bathroom.
If you're committed to making self-care a priority this year, start off on the right foot by hanging bunches of eucalyptus in your shower.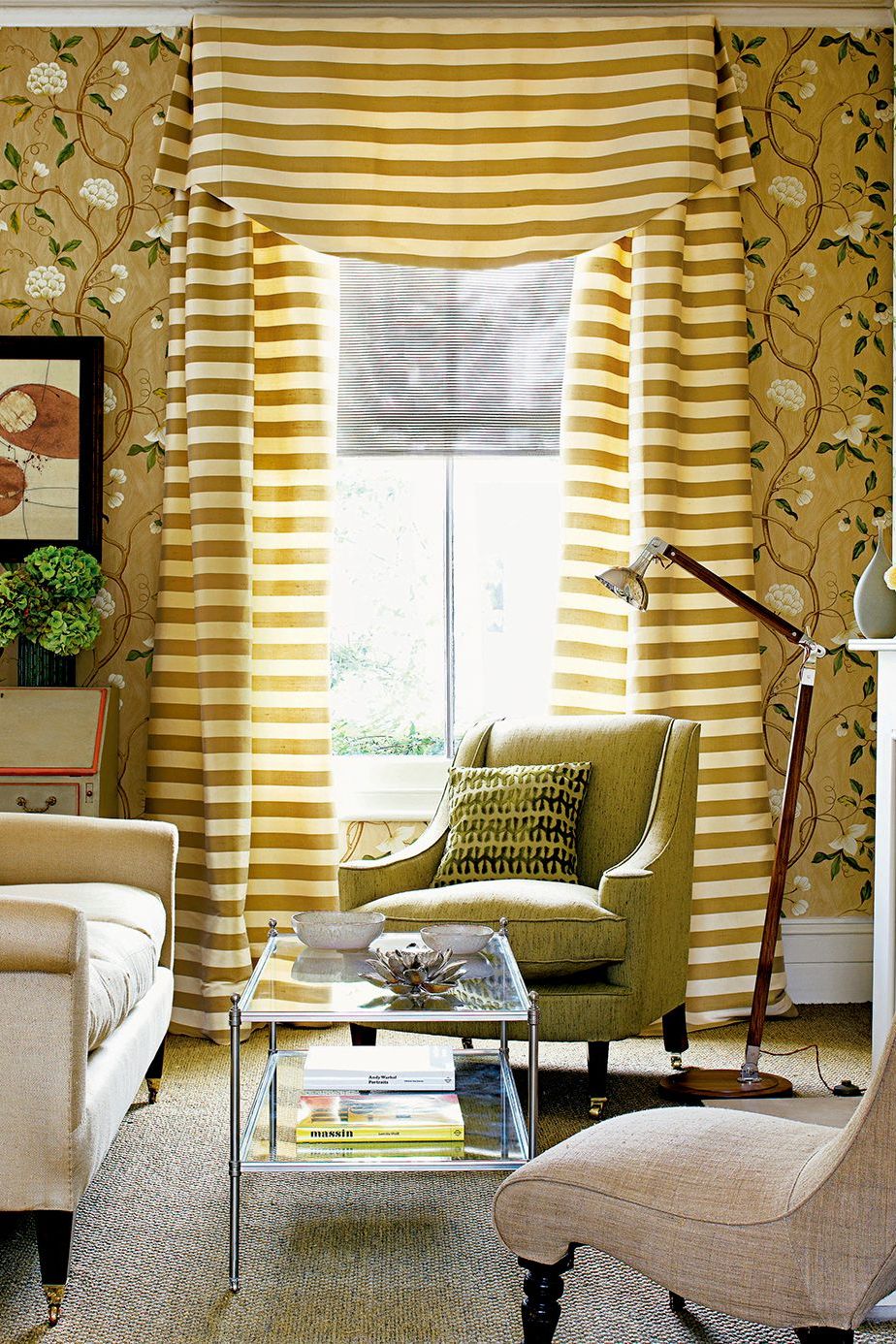 Maximize natural light.
It's no surprise that natural light can do wonders for a room as well as your mood. Enjoy its benefits by positioning your living room seating near the window and choosing window treatments that allow light to easily pour into your space.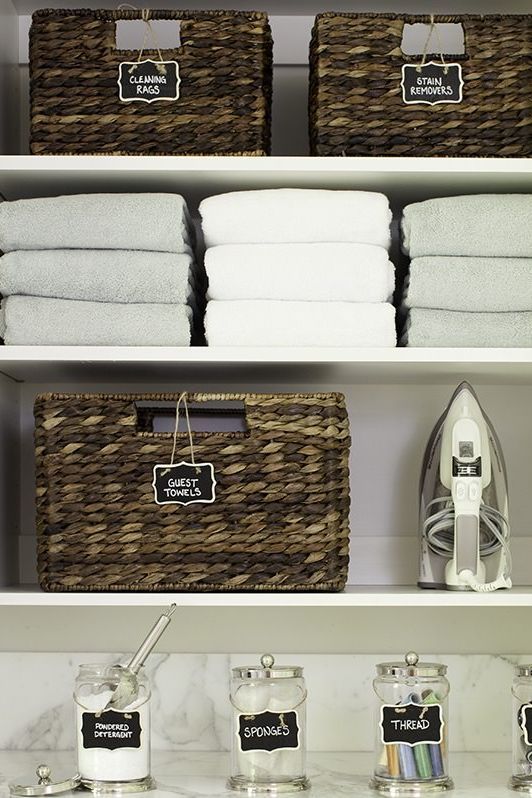 Use labels to find what you need easily.
Labels don't just make it easy to find exactly what you need — they're a surefire way to give shelves full of baskets a cohesive feel.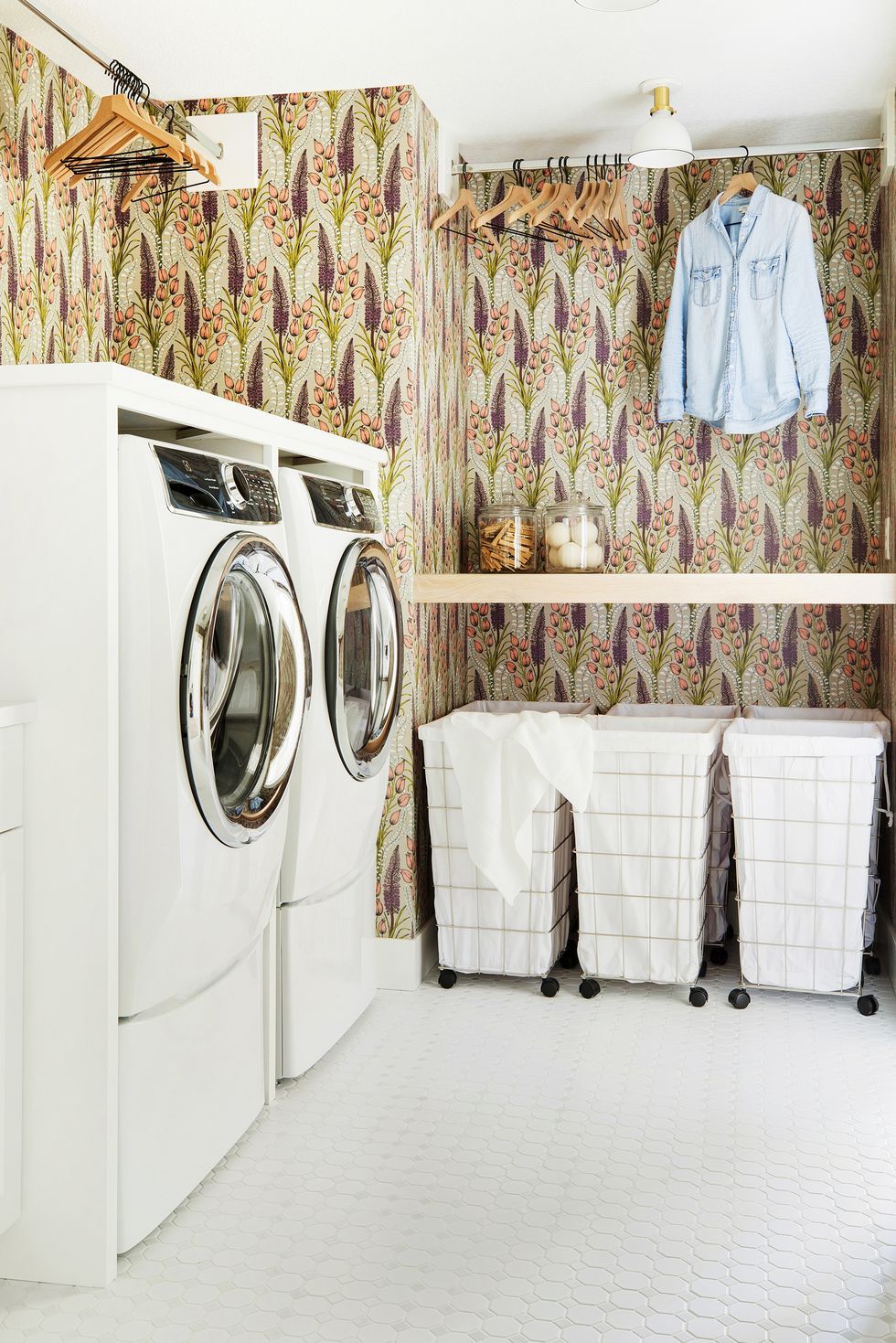 Make your laundry room stand out.
From graphic wallpaper to baskets on wheels, washing clothes won't ever feel like a chore if you give your laundry room the design attention it deserves.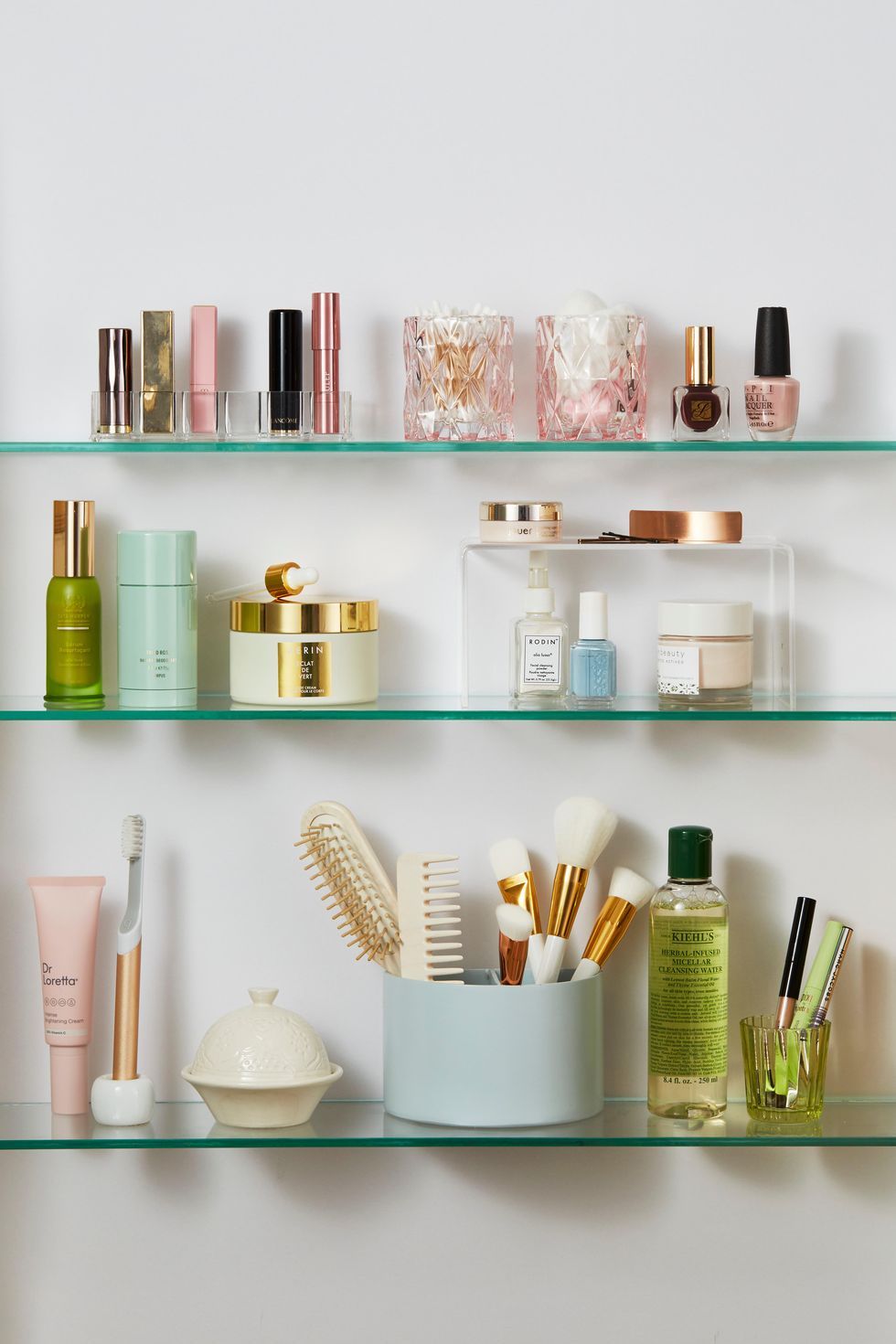 Ban Clutter from bathroom shelves.
Maintain orderly bathroom shelves by placing makeup brushes, hair tools, and smaller items in containers and purging any unwanted products.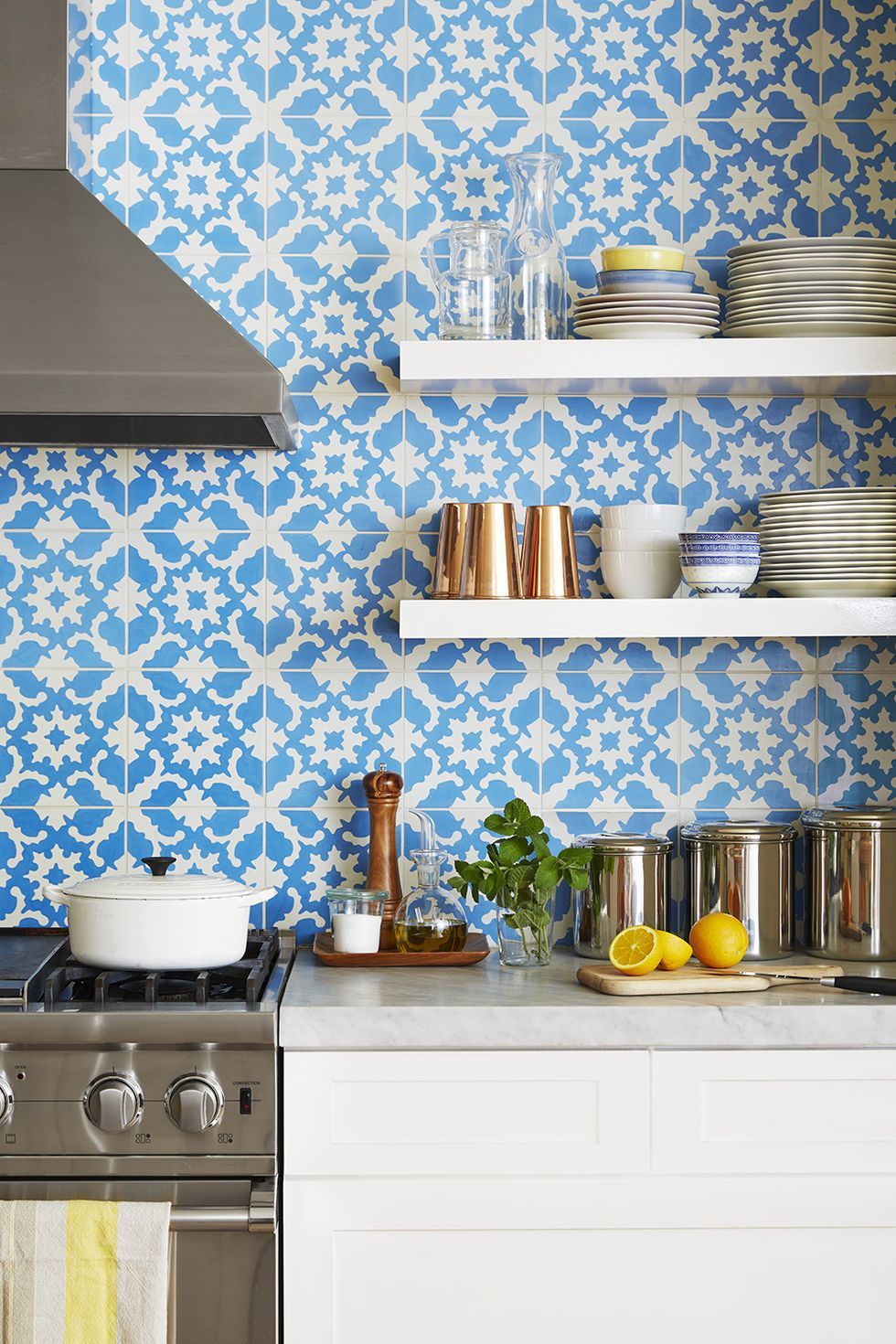 Show off your style with color.
If you live for daring looks, consider revamping your kitchen with a new patterned backsplash in a bold hue. If you don't have the money for a renovation job, try colorful kitchen accessories or dinnerware for a playful touch instead.
This article was originally sourced from GoodHouseKeeping.com, to read the original content images and links click here.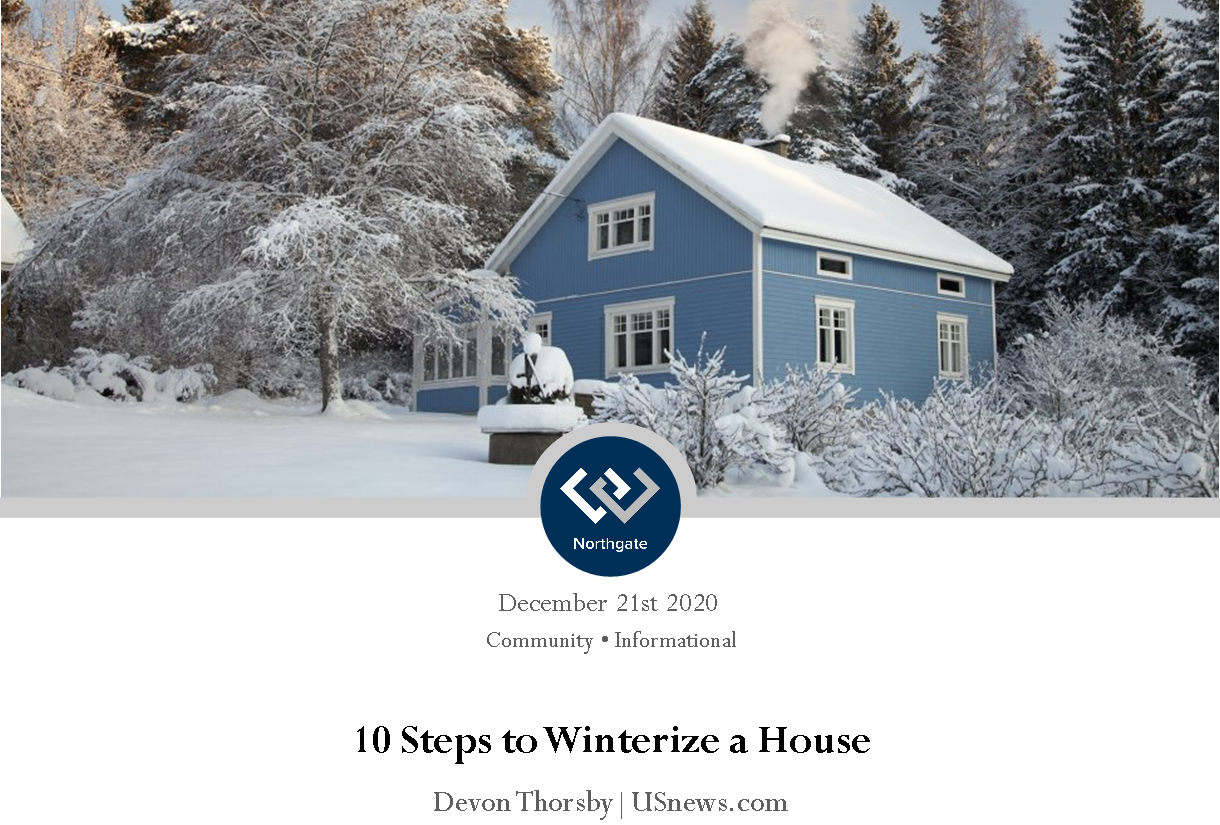 Extreme winter weather can leave neighborhoods and communities without power or other public services for long periods of time, the U.S. Department of Homeland Security warns.
With the risk of damage to your property or personal injury, it's a smart idea to prepare your home for such winter weather emergencies as well as cold weather throughout the season that can cause minor issues or even evolve into larger problems.
Whether it's for your primary residence or a second home you're leaving vacant, here are tips for winterizing your house:
Clean out gutters and clear the roof

Insulate the attic

Have your heating system serviced

Adjust your thermostat

Prepare your plumbing

Call a chimney sweep

Check for drafts

Keep rodents out

Have a friend on call

Move plants elsewhere
Clean Out Gutters and Clear the Roof
Leaves, sticks and other bits of nature make their way onto your roof and into your gutters during the fall. Before the first heavy snowfall, be sure to clear debris from your roof and gutters to prevent a buildup of ice and snow, also known as an ice dam, that can get under shingles and cause leaks and water damage inside your house.
"If they don't have their roof cleared off, that's typically where stoppage and backup issues happen," says Mike Gulla, director of underwriting for Hippo Insurance, based in Palo Alto, California.
If the house is vacant: Clear as much debris as you can before you close up the house for the winter, but you may need to have a local friend or contractor finish the job when you're away.
Insulate the Attic
Another way to reduce the chances of an ice dam forming is to insulate your attic floor. This helps keep the living areas of your house warmer, explains Anne Cope, chief engineer at the Insurance Institute for Business and Home Safety in Richburg, South Carolina.
Cope recommends going up to your attic before the winter weather sets in to examine attic vents, check for leaks and get a look at the insulation. "If your insulation looks terrible, now is a great time of year to get that taken care of," she says.
If the house is vacant: Insulation will help you avoid hefty heating bills during the months that you're not staying in the house. Good insulation that leads to lower heating and cooling bills can also be a plus when you sell the house.
Have Your Heating System Serviced
Have your heating and ventilation system checked and cleaned before the weather gets too cold. If you wait until the first cold snap or snowstorm of the season, many service professionals will be overbooked.
Beyond keeping you warm, a functioning HVAC during the coldest days of the year is key to avoiding frozen pipes, which can burst inside your walls and cause significant damage.
If the house is vacant: Having your HVAC system serviced before you leave for the season is important so cold temperatures don't cause a bigger issue like a burst pipe. "That's typically the reason that someone has a frozen pipe – it's not usually a faulty pipe but because the HVAC stops working. … If it's 20 degrees outside and you have no heat in the house for a few days, you can expect the pipes to freeze," Gulla says.
You may be tempted to turn off utilities like gas, power and water if you plan to be away for months at a time. However, a home left to the elements can sustain a lot of damage that you may not see right away. If any water is left in the plumbing, for example, it can easily freeze and cause problems when you return to the home and turn on the utilities.
Adjust Your Thermostat
The cost of your heating and cooling bills often plays a part in the temperature you stick with during summer and winter – in summer, you may be willing to keep your house at 72 degrees or higher, while in winter you may lower the target temperature to 68 degrees. However, make sure the interior of your home doesn't get too cold as exterior temperatures drop – at the very minimum, the heat should kick on before it dips to 50 degrees Fahrenheit inside.
If the house is vacant: It's important to keep a vacant house at a temperature well above freezing; the standard is between 50 and 60 degrees Fahrenheit.
Prepare Your Plumbing
Ensure your plumbing is set up to withstand the cold, and consider utilizing sensors to let you know when there's a problem.
In Northern states where freezing temperatures are expected during a portion of the year, housing codes require insulation and for pipes to be properly protected from the cold. Places that don't see regular frost, however, won't always have a basement for plumbing to stay warmer or effective insulation to keep heat from escaping. As a result, a day or week of freezing temperatures in parts of North Carolina, Georgia and even Texas can cause a lot of damage, Cope says.
If your plumbing runs through a crawl space, consider insulating the pipes or the crawl space itself. "It can be a do-it-yourself project, or it can be a hire-a-handyman project," Cope says.
Gulla recommends getting both water-leak and pipe-temperature sensors. The former will let you know if pressure inside the pipe suddenly decreases, indicating a burst pipe, while the latter will notify you of dangerously cold pipes so you can prevent a burst pipe.
Additionally, automatic water shutoff valves are becoming more popular in homes. They stop the flow of water should a pipe freeze and burst to reduce the amount of damage to the home.
If the house is vacant: Gulla stresses the importance of having sensors and a remote water shutoff valve option to prevent damage in the house before you can get there.
Call a Chimney Sweep
Whether you have a wood-burning or gas fireplace, make an appointment for your chimney to be inspected annually to see if cleaning or repairs are necessary, according to the Chimney Safety Institute of America. In wood-burning fireplaces, a professional will clean out creosote buildup, which comes from burning wood and can cause a fire hazard inside the chimney if it's not cleaned. In any fireplace, it's important to clear animal nests that might be blocking the chimney and to check for issues in the masonry.
Gulla warns that a blocked chimney "can also cause carbon monoxide to back up into the house, which can obviously be life-threatening to anyone in the house."
If the house is vacant: Be sure to close the chimney flue as well as any hearth doors. That way you'll keep cold drafts from making your furnace work harder and prevent animals from entering through the chimney and getting into other parts of the house.
Check for Drafts
As the weather cools, walk around the house and check for drafts or air leakage, particularly around windows and doors. Use caulk to seal cracks and weatherstripping to help insulate around door and window frames.
If the house is vacant: Checking for drafts and leakage will help cut down on the work your furnace has to do by keeping cold air out.
Keep Rodents Out
The National Pest Management Association reports that rodents get into an estimated 21 million U.S. homes each winter. Your work to seal holes and weatherstrip around doors and windows will also help eliminate points of entry for small animals or insects.
Move any upholstered furniture from your patio or garage into the house to keep them from becoming rodent nests. Firewood should be kept elevated and away from the exterior walls of your home.
If your house is vacant: Be sure you've removed all food from your pantry before vacating the place, so pests don't have something to feed on if they do get inside. If you have a friend or hired help checking on the property while you're gone, he or she should check for signs of pests inside your home during visits and contact an exterminator if any are found.
Have a Friend on Call
If you go away for vacation or on a business trip, it's good to have a friend, relative or neighbor on call for your temporarily vacant house. Especially if a winter storm occurs while you're gone, this person can make sure your power stays on and even shovel the sidewalk to prevent slipping hazards.
If the house is vacant: Your HVAC may be in perfect condition with everything insulated, but you still shouldn't leave the house unchecked for the entire winter.
"I wouldn't want someone to think that a property can sit vacant for months at a time without someone coming to check on it. You wouldn't do that with your car," Cope says.
If you have friends or relatives nearby who can check on the house every few weeks, ask them to do so. Otherwise, hire a local handyman to regularly check in and ensure the heat continues to work, the power stays on and no critters manage to break their way into the living space. Even if you have security cameras and sensors, line up someone who can come by on short notice.
Move Plants Elsewhere
If you have outdoor potted plants, fall is a good time to bring them inside if you want to keep them alive during the colder months.
If the house is vacant: Any houseplants you want to keep alive should come with you, unless you're planning to have someone visit the house often enough to water them.
This post was sourced from USnews.com. Please click here to read the original article.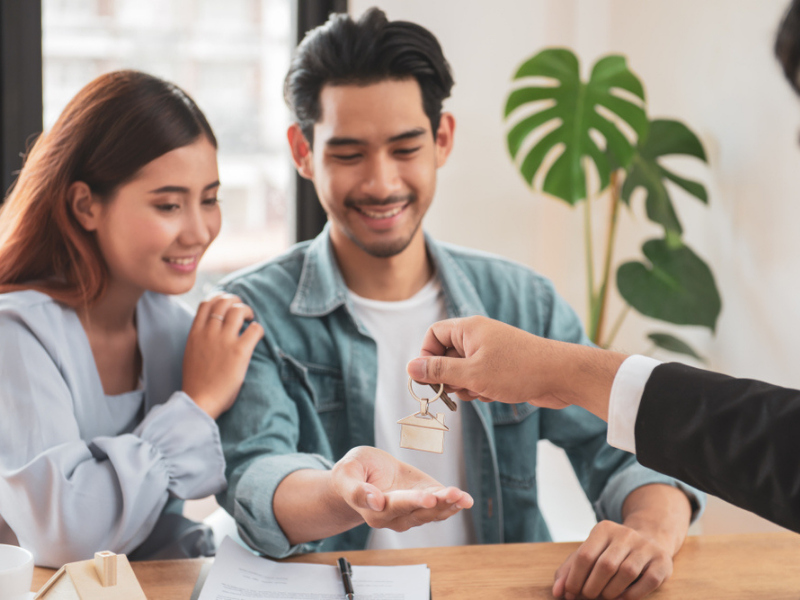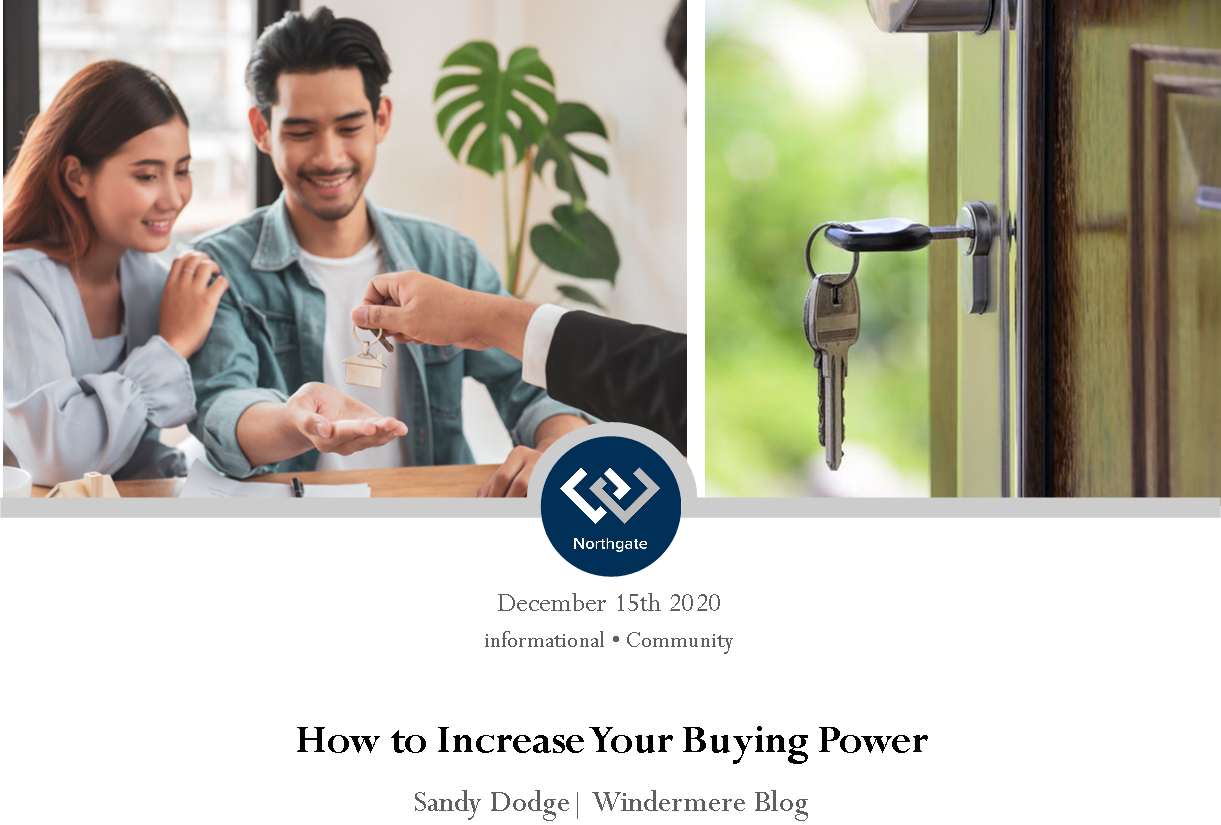 One of the best ways prospective home buyers can empower themselves when purchasing a home is to improve their buying power. The numbers may seem daunting but identifying ways to strengthen your financial standing will help you each step of the way.
When visualizing your dream home, it's common for buyers to focus on the physical characteristics. But to mortgage lenders, a home is a numbers game. The following categories related to your buying power demonstrate how lenders identify your financial standing and determine your eligibility for a home purchase. Improvements in these areas will increase your buying power, propelling the strength of your offer when you're ready to put it on the table.
Increase savings for your down payment
As the saying goes, cash is king. The down payment—often 20% of the home's sale price—can sometimes be the deciding factor between competing offers for a particular home.
Try stashing away a little of each paycheck to build up your savings over time. Set a savings goal, commit a dedicated amount to each pay period, and watch the savings build as time goes on. If you prefer to keep your money separate, open a new account to which you can dedicate the added savings. Another way to save for your down payment is to generate additional income. If you have interest or experience in an area outside of your current job, explore opportunities for part-time work and dedicate the income earned to your down payment savings.
There are numerous benefits to offering a serious down payment. Putting 20% or more down can help your offer stand out, it may allow you to negotiate a lower interest rate on your mortgage and could remove the need for private mortgage insurance (PMI).
Improve your credit score
Plain and simple—a better credit score leads to better interest rate on your mortgage. Your payment history, amounts owed, length of credit history, credit mix, and new credit all factor into your credit score. Although improving it will not happen overnight, a higher credit score will pay dividends in the long run.
To improve your credit score, focus on paying down your credit cards, especially those with high interest. Refrain from opening new lines of credit that aren't necessary and stay away from large purchases leading up to the time when you are preparing to make an offer. Keep in mind that student loans factor into your financial picture. Paying them off consistently will improve your financial standing in the eyes of lenders.
Stabilize your debt to increase buying power
When assessing what you can afford, banks will examine your debt-to-income ratio. Lenders want to know that you'll be able to pay your mortgage on top of your remaining debt.
They do this by looking at your housing ratio, or front-end ratio, to determine what portion of your income will go to paying your mortgage. Your front-end ratio is calculated by taking your monthly mortgage payment and dividing by your monthly gross income. The higher the ratio, the higher risk of default.
Next, your back-end ratio, or debt-to-income ratio, is used to determine how much of your monthly income goes toward paying your debts. Your back-end ratio is calculated by taking your monthly debt expense (the principal, interest, taxes, and insurance of your mortgage payments, credit card payments, student loans, and any other loan payments), and dividing it by your gross monthly income.
Similar to your credit score, paying off credit cards, and making steady, consistent progress on your loans will help to decrease your debt and improve your debt-to-income ratios, which will increase your buying power.
Although these aspects of your finances don't cover everything that goes into the purchase of a home, they do play a significant role in how lenders assess your financial standing and thereby eligibility for approval. Increasing your buying power takes time and strategy. Plan accordingly so that when you find your dream home, you're in the best position possible to buy it.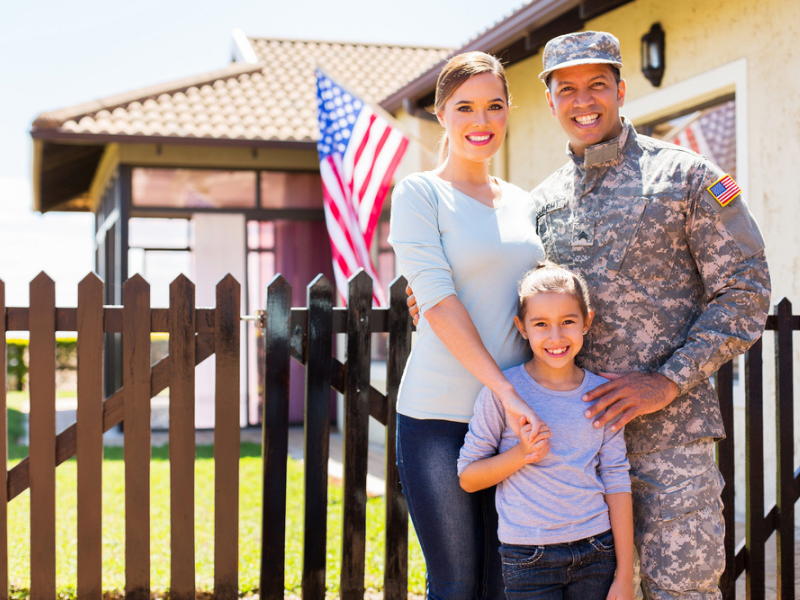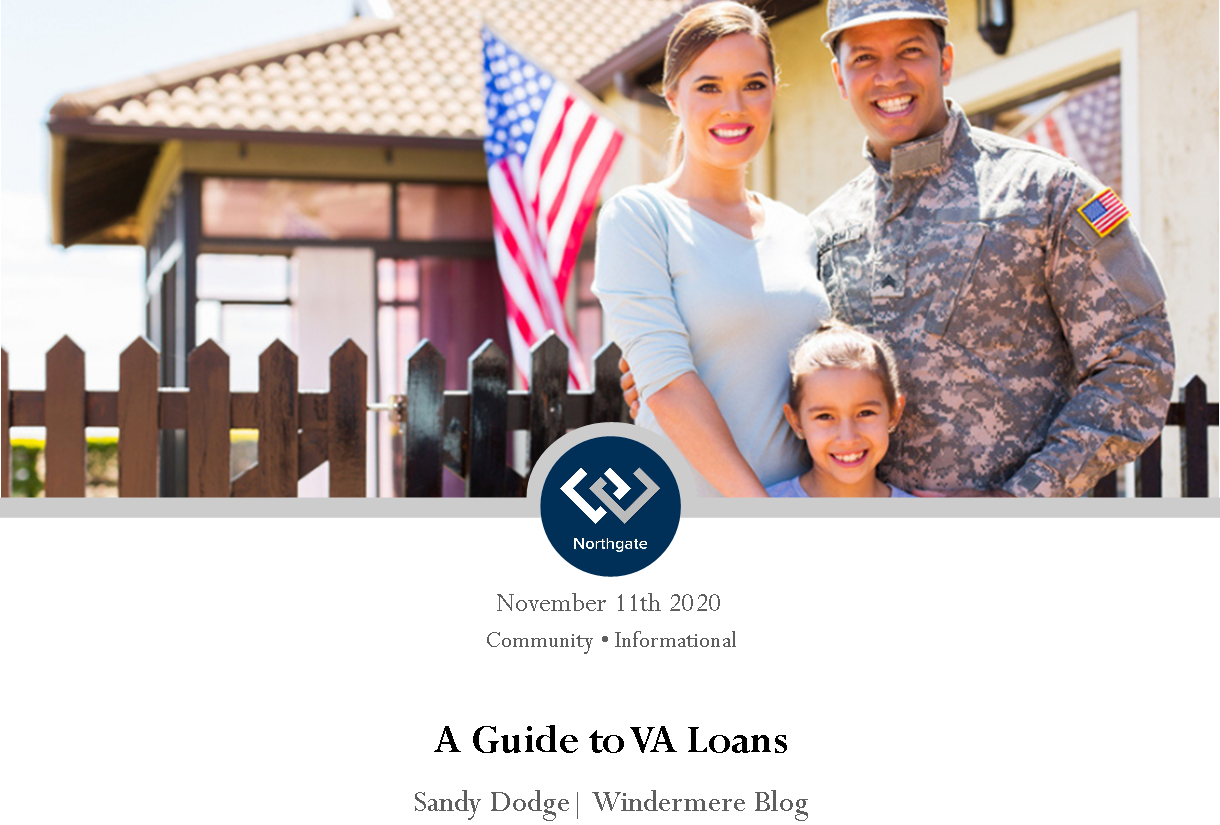 VA loans provide a path toward homeownership for active service and veteran personnel and their families. The following serves as a guide to understanding what they are, who they are available to, and what types of loans are available to them.
VA loans can be confusing, so talk with your Windermere agent as you prepare to discuss your options with your lender. "Even people in the military have misconceptions about (VA loans)," said Windermere agent and Veteran Gervon Simon in a recent episode of our "Ask An Agent" series.
What are VA Loans?
The VA loan program was established by the United States Department of Veterans Affairs (VA) to help active service members, veterans, and surviving spouses become homeowners. VA loans are backed by the federal government yet provided by private lenders such as banks and mortgage companies. VA loans can be used to buy, build, or improve a home, or to refinance a current home loan
How do VA Loans work?
VA loans have appealing characteristics for homeowners including lower-than-average mortgage rates, zero down payment on the purchase price, no-prepayment penalties, limited closing costs, and no Private Mortgage Insurance (PMI). They are typically easier to qualify for than standard home loans. With VA-backed loans, they guarantee a portion of the loan from a private lender. This means less risk for the lender, often resulting in more favorable terms for the homeowner. You do not have to be a first-time homebuyer to receive a VA loan. VA loan limits vary by county, so be sure to work with your Windermere agent to determine the limit in your area.
Which loans are available?
VA-backed purchase loans may be used to buy a single-family home, condo, manufactured home, or land. They also may be used to make energy-efficient changes to your home. Additionally, you can use a purchase loan to build a new home.

They offer no down payment, as long as the home's sales price does not exceed its appraised value.

There is no need for PMI or mortgage insurance premiums (MIP).
Native American Direct Loan (NADL)
For Veterans who are either Native American or have a Native American spouse, the NADL can help to buy, build, or improve a home on federal trust land.
Beyond basic requirements of eligibility and credit standards, to be considered for the loan your tribal government must have an agreement—or Memorandum of Understanding (MOU)—with the VA. For more information on MOUs, visit this page: MOU Info
Interest Rate Reduction Refinance Loan (IRRRL)
The IRRRL is a refinancing tool for those with VA-backed home loans that are looking to reduce their monthly mortgage payments.

The IRRRL replaces a current loan, giving homeowners the ability to stabilize their repayment plans.

A VA funding fee may be required. Loan interest and closing fees will be charged by your lender but including these costs in your IRRRL will help you avoid paying the costs upfront.
The cash-out refinance loan allows homeowners to take cash out of their home equity or refinance a non-VA loan into a VA-backed loan.

In addition to your Certificate of Eligibility (COE), you'll need to provide additional federal income tax information to your lender.

A home appraisal will be ordered by your lender. Similar to an IRRRL, a VA funding fee may be charged at closing. Follow their closing process and pay all closing costs.
For more information on the different types of VA Loans, eligibility, and more, visit the Veterans Affairs website here: VA Loans
This blog post was originally posted at our Windermere blog. To see it click here.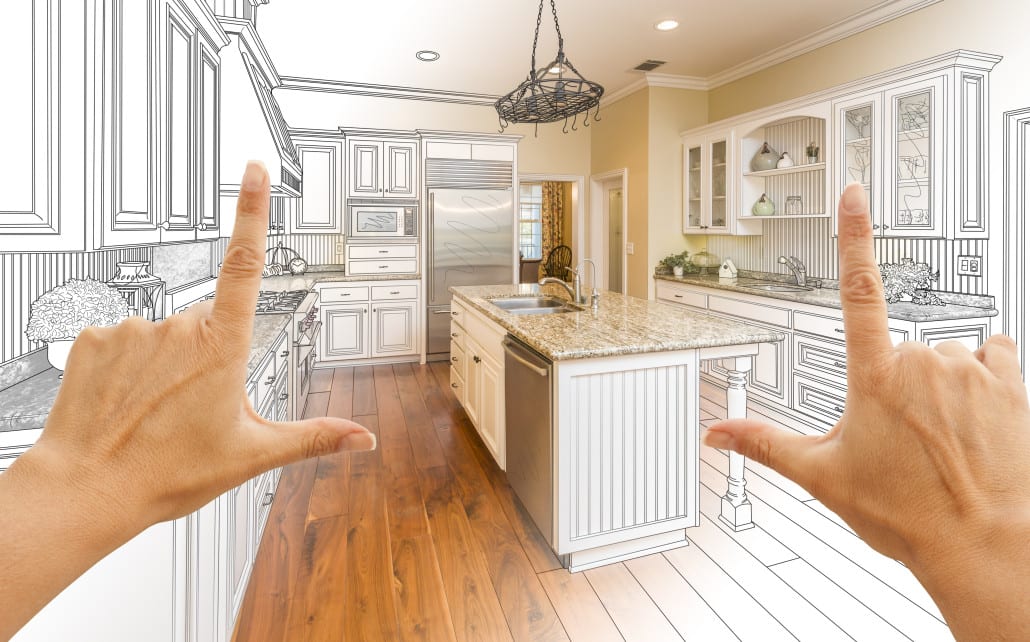 The coronavirus pandemic is already shaping home design trends, with special-function rooms and products that serve needs particular to the pandemic rising in popularity, according to a recent survey by the American Institute of Architects.
Every year, the institute surveys about 425 individual architects or firms in the business of custom-home building or renovation. Participants are asked to indicate whether requests for certain types of rooms and products are increasing, decreasing or stable. Trends are identified by noting the increases and offsetting them by the decreases. This year's results were gathered in July.
"I won't say it was unexpected," said Kermit Baker, the organization's chief economist and a senior research fellow at the Harvard Joint Center for Housing Studies. "I'd say surprising in the sense that the pandemic response was happening faster than we might have expected."
In this year's survey, 68 percent of respondents cited increasing client requests for home offices, and none reported a decrease. Compare that with the 2019 results, which showed a 33 percent increase and 4 percent decrease. A related feature, enhanced or "task" lighting, also gained popularity.
Specifically, there were more requests for sunrooms or three-season porches (rooms that bring nature indoors) and mud rooms or "drop zones" (areas to isolate contaminated items from the house at large). Tellingly, in the midst of a pandemic caused by an airborne virus, products for improving indoor air quality were newly popular: 41 percent of respondents cited an increase for such requests, while 2 percent indicated they were on the decline, compared with 27 percent increasing and 2 percent decreasing last year.
Other new trends included exercise or yoga rooms and flexible spaces for home-schooling or other needs. Other special-function rooms (outdoor living spaces among them) maintained their popularity or edged up, as did products that were low maintenance and energy efficient.
This week's chart shows which home features were the most popular and how requests for them rose or fell in 2019 and 2020.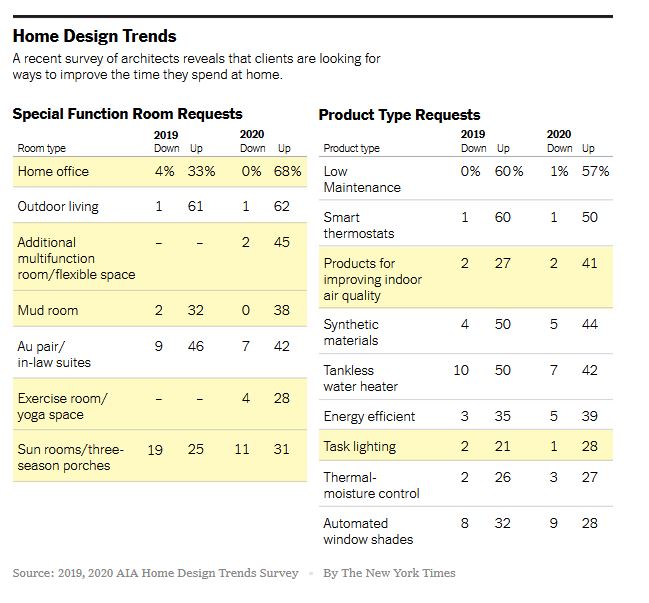 This article was originally posted on nytimes.com on October 22nd 2020. To view the post click here.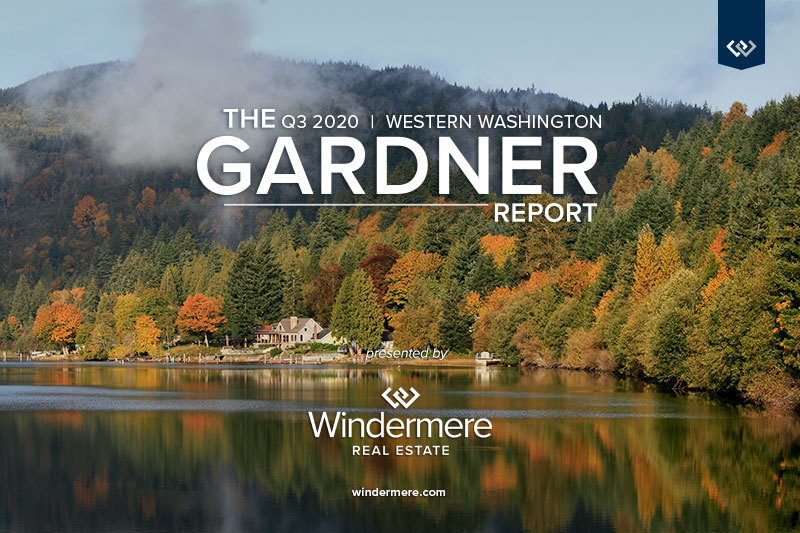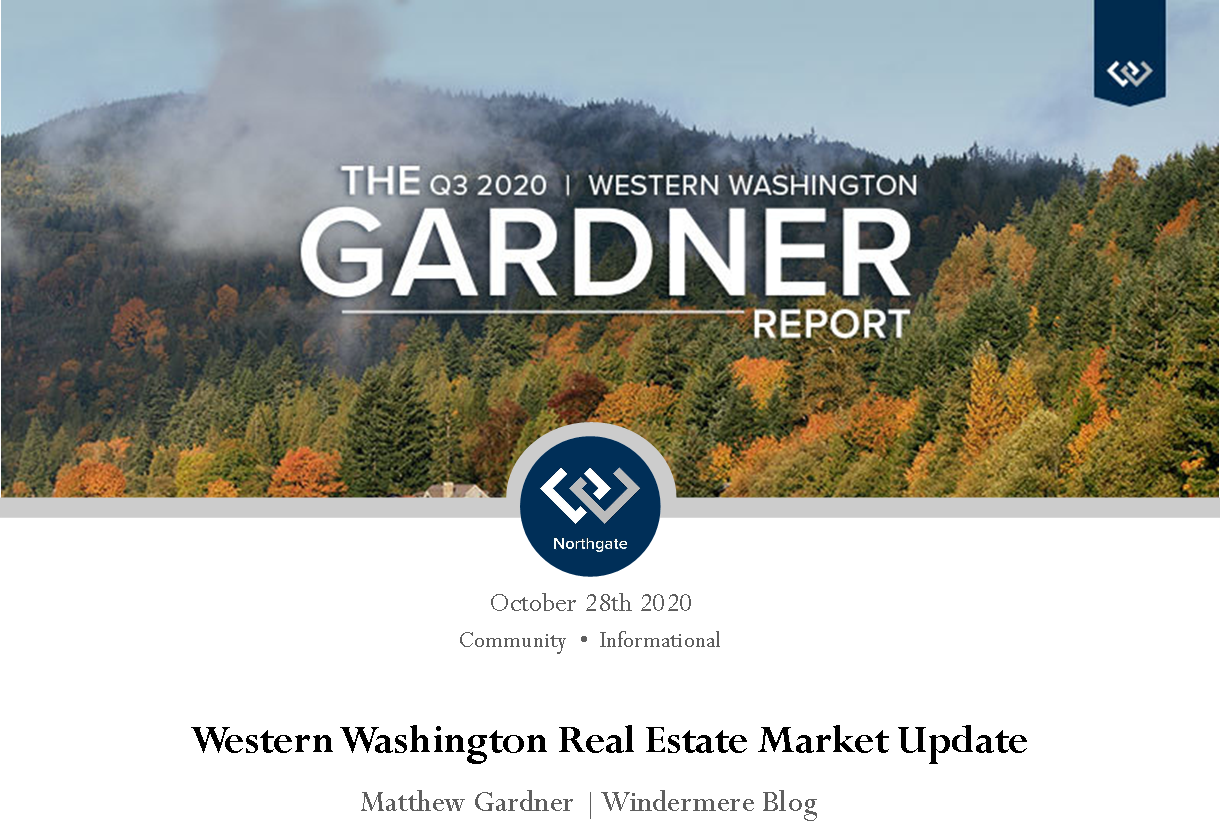 The following analysis of the Western Washington real estate market is provided by Windermere Real Estate Chief Economist Matthew Gardner. We hope that this information may assist you with making better-informed real estate decisions. For further information about the housing market in your area, please don't hesitate to contact your Windermere agent.
REGIONAL ECONOMIC OVERVIEW
Employment numbers in Western Washington continue to improve following the massive decline caused by COVID-19. For perspective, the area shed more than 373,000 jobs between February and April. However, the recovery has been fairly robust: almost 210,000 of those jobs have returned. Unemployment levels remain elevated; the current rate is 8.2%. That said, it is down from 16.6% in April. The rate, of course, varies across Western Washington counties, with a current low of 7.2% in King County and a high of 11.2% in Grays Harbor County. The economy is healing, but the pace of improvement has slowed somewhat, which is to be expected. That said, I anticipate that jobs will continue to return as long as we do not see another spike in new infections.
HOME SALES
Sales continued to improve following the COVID-19-related drop in the first quarter of the year. There were 25,477 transactions in the quarter, an increase of 11.6% from the same period in 2019, and 45.9% higher than in the second quarter of this year. 

Listing activity remains woefully inadequate, with total available inventory 41.7% lower than a year ago, but 1.6% higher than in the second quarter of this year.

Sales rose in all but two counties, though the declines were minimal. The greatest increase in sales was in San Juan County, which leads one to wonder if buyers are actively looking in more isolated markets given ongoing COVID-19-related concerns.

Pending sales—a good gauge of future closings—rose 29% compared to the second quarter of the year, suggesting that fourth quarter closings will be positive.
HOME PRICES
Home-price growth in Western Washington rose a remarkable 17.1% compared to a year ago. The average sale price was $611,793.

When compared to the same period a year ago, price growth was strongest in Mason, Island, and San Juan counties. Only one county saw prices rise by less than ten percent.

It was even more impressive to see the region's home prices up by a very significant 9.4% compared to the second quarter of 2020. It is clear that low mortgage rates, combined with limited inventory, are pushing prices up.

As long as mortgage rates stay low, and there isn't an excessive spike in supply (which is highly unlikely), prices will continue to rise at above-average rates. That said, if this continues for too long, we will start to face affordability issues in many markets.
DAYS ON MARKET
The average number of days it took to sell a home in the third quarter of this year dropped two days compared to a year ago.

Snohomish County was the tightest market in Western Washington, with homes taking an average of only 16 days to sell. All but two counties—Lewis and San Juan—saw the length of time it took to sell a home rise compared to the same period a year ago.

Across the region, it took an average of 36 days to sell a home in the quarter. It is also worth noting that it took an average of 4 fewer days to sell a home than in the second quarter of this year.

The takeaway here is that significant increases in demand, in concert with remarkably low levels of inventory, continue to drive market time lower.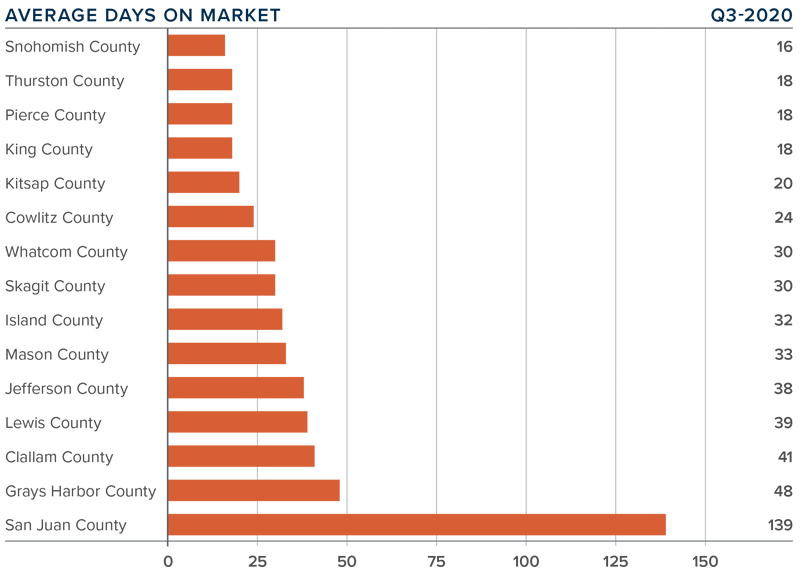 CONCLUSIONS
This speedometer reflects the state of the region's real estate market using housing inventory, price gains, home sales, interest rates, and larger economic factors. 
High demand, favorable interest rates, and low supply clearly point to a seller's market in Western Washington. As such, I am moving the needle even more in favor of sellers.
As I suggested earlier in this report, although the market is remarkably buoyant, I am starting to see affordability issues increase in many areas—not just in the central Puget Sound region—and this is concerning. Perhaps the winter will act to cool the market, but something is telling me we shouldn't count on it.
ABOUT MATTHEW GARDNER
As Chief Economist for Windermere Real Estate, Matthew Gardner is responsible for analyzing and interpreting economic data and its impact on the real estate market on both a local and national level. Matthew has over 30 years of professional experience both in the U.S. and U.K.
In addition to his day-to-day responsibilities, Matthew sits on the Washington State Governors Council of Economic Advisors; chairs the Board of Trustees at the Washington Center for Real Estate Research at the University of Washington; and is an Advisory Board Member at the Runstad Center for Real Estate Studies at the University of Washington where he also lectures in real estate economics.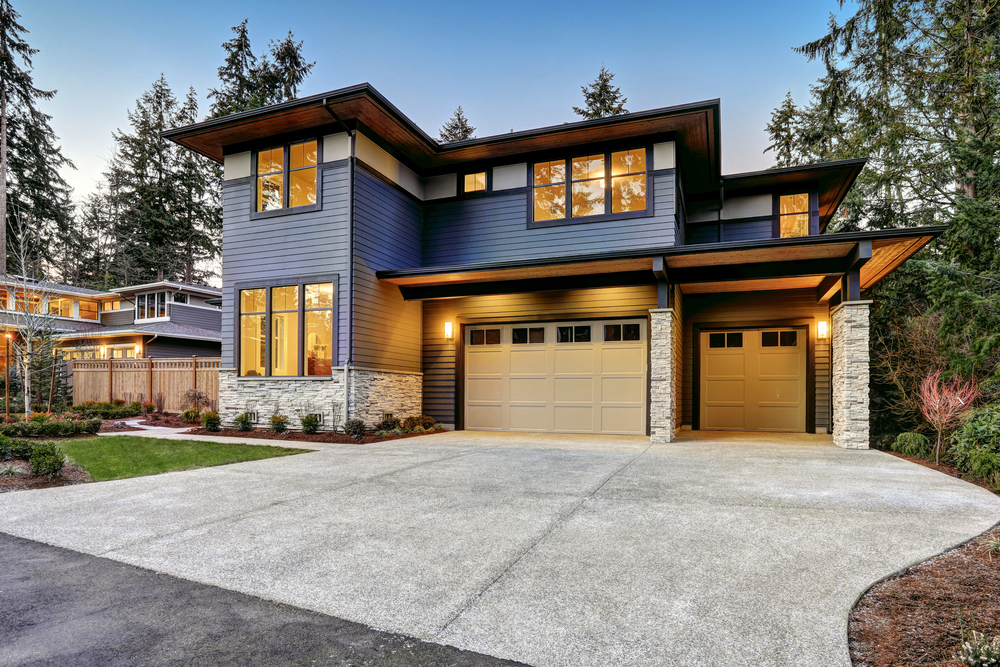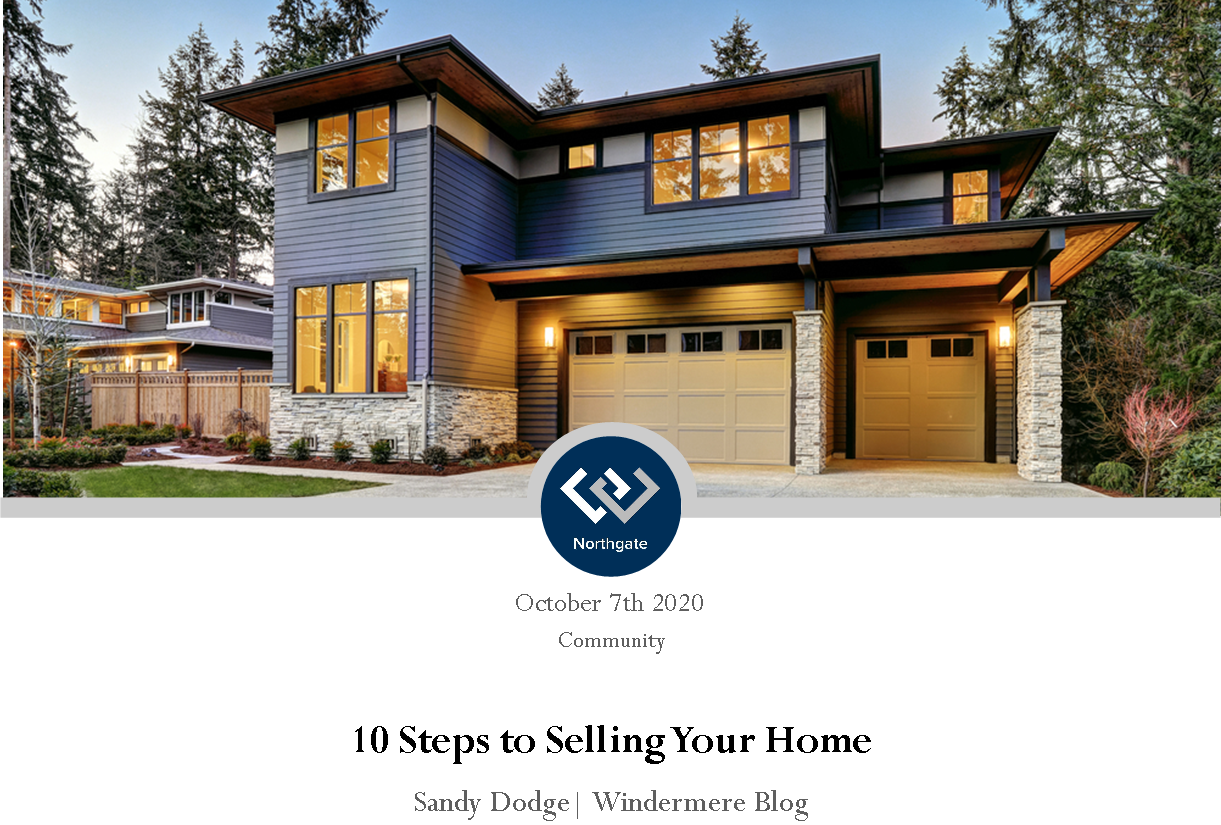 Navigating everything involved with selling your home can seem intimidating. Breaking the process down step by step will keep you organized and ready to work with your agent toward a successful home sale.
Choose an agent
A lot goes into choosing the right agent. If you're unsure where to start, get referrals from trusted friends, family, and neighbors. Although the ultimate goal is the sale, think about your compatibility outside of the transaction. Their ability to connect with you on a human level through the ups and downs of a home sale is just as important as their expertise and knowledge of the market. 
Set a timeline 
Depending on your local housing market conditions, your timeline for selling your home may vary. However, a timeline is valuable in that it will keep you organized throughout the selling process and allows you to adjust if circumstances change. Your agent will work with you to build the ideal timeline.  
What is your home worth? 
The key to selling quickly is correctly pricing your home from the first day it hits the market. In particular, overpricing can lead to serious complications in the selling process. Your agent can provide you with a Comparative Market Analysis (CMA) to better determine the best price of your home. CMAs provide information on comparable home sales in your area, both pending and sold, within the past six months. 
While an agent will always have the best information, you can also try our automated value estimate tool as a starting point. Our seller page features home values and market information about what buyers are looking for in your area.
Repair & upgrade
Now it's time to get to work on the house! This is the perfect time to tackle any and all outstanding projects or repairs. Create a list separating which repairs can be done yourself and which need professional attention. This is the time to consider a pre-sale home inspection to identify structural and mechanical problems before your home is on the market. 
Make the best first impression
Making an impactful first impression goes a long way in the minds of buyers, so roll up your sleeves and prepare to check off that to-do-list. Start by cleaning up the garden and lawn, clearing out gutters, and adding color to your flower beds. Apply a fresh coat of paint anywhere you spot peeling or cracked paint. A great way to make an impact is by staging your home, with the goal of making each room feel as spacious and welcoming as possible. 
Show your home 
Your local pandemic-era regulations will dictate the ability for agents to conduct in-person showings and open houses. Discuss virtual home tour options with your agent and other ways to generate maximum buyer interest. For in-person showings, it's best that you leave the premises so the buyer can freely ask their agent questions and visualize the home as their own. 
Offers & negotiation 
If you are in a seller's market—defined by low inventory and high buyer competition—it is likely that you will receive offers at – or above – asking price. You can respond to an offer by a) accepting the offer, b) making a counteroffer, or c) rejecting the offer. Counteroffers should always be made in writing and provide a short window of time for the potential buyer to respond. If you are selling in a buyer's market, you may have to be more open to negotiation. Discuss negotiation strategies with your agent to work toward a satisfying final price.
Prepare for closing costs
There are costs throughout the selling process, and as the close date approaches, that remains true. Be sure to budget for your real estate agent's commission, and other common seller's costs like title insurance, recording fees, and government transfer tax, among others.
Home inspection
Buyer offers are usually contingent upon a professional home inspection. Ask your agent for a home inspection checklist, so you know what the inspector is looking for ahead of time. They typically inspect the home's foundation, structure, roof, plumbing and electrical systems, floors, windows, doors, and more for signs of damage and weathering.  
Closing time
Congratulations! Your home is sold, but there are still some final steps before the deal is done. This is the time to ask the buyer to release any contingencies, sign the title, and close escrow before handing over the keys. Consult your real estate agent for any questions about legal documentation and settlement costs. 
If you'd like more information about selling your home, an experienced Windermere Real Estate agent is ready to help. Click here to connect.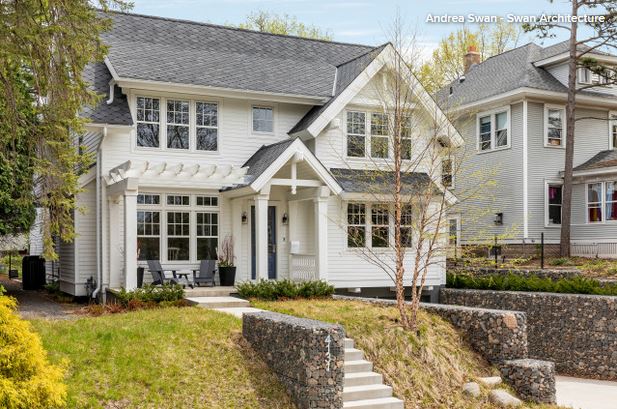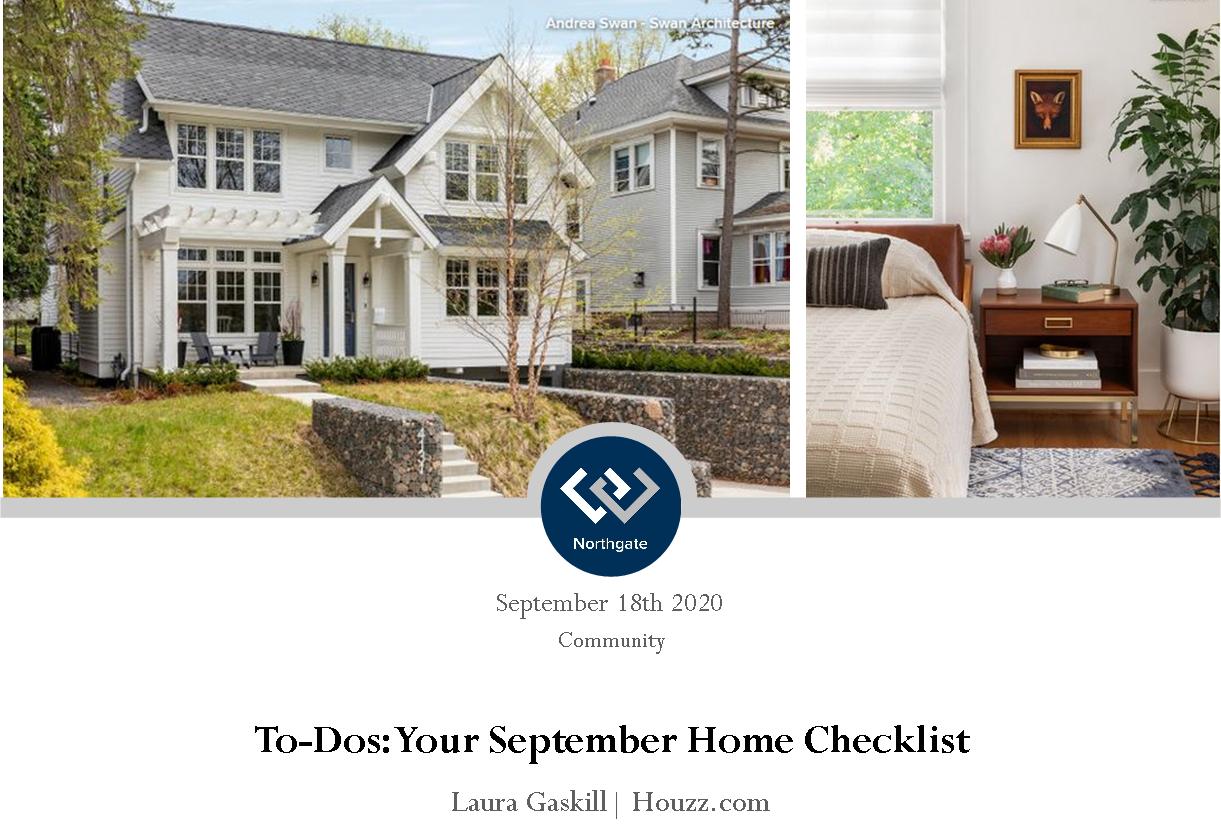 From the first days, which probably still feel like summer, to the last, when you may notice that first chill in the air, September is a time of transition. Get your home ready for the season ahead by ticking off these to-dos, from adding cozy layers to scheduling necessary maintenance — and then curl up in your favorite chair and savor the comforts of home.
Things to Check Off Your List in an Hour or Less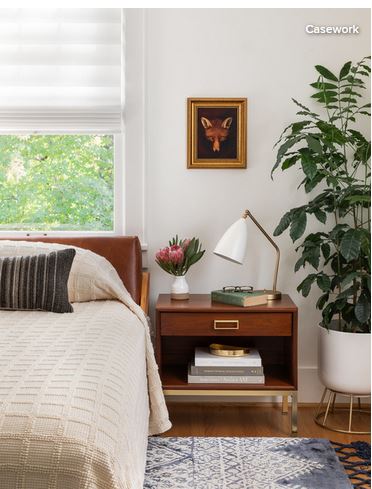 1. Cozy up with warm layers. Have you felt that first nip in the air yet? When you do, think about swapping out lighter-weight bedding for flannel sheets and fluffy duvets. Bring added warmth to the other rooms in your house with throws and pillows in rich fabrics like wool, velvet or faux fur. Thicker area rugs and curtains not only feel cozier, but they also can actually help your home feel warmer — and cut down on your energy bills.
Find bedding in the Houzz Shop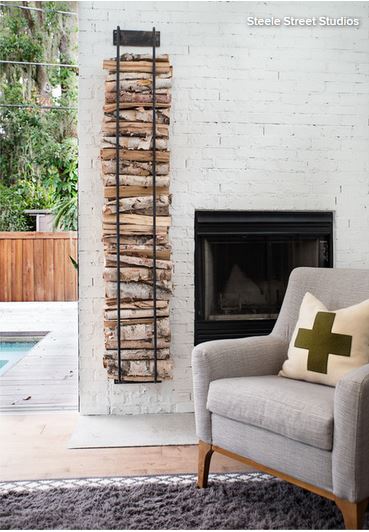 2. Order firewood. Whether you use a wood stove for actual warmth or just for coziness, now is a good time to order a delivery of firewood. If you can help it, don't store large quantities of wood directly against the house, which can encourage pests, but do keep it protected from rain and snow beneath a shelter.
3. Check safety devices. Test smoke detectors and carbon monoxide detectors; replace batteries as needed. Check the expiration date on your fire extinguisher and replace if needed.
Shop for carbon monoxide and smoke detectors
4. Set up or improve kids' schoolwork area. Give children an area to do their schoolwork that is comfortable, attractive and well-organized. Ideally, make a large surface available for spreading out big or messy projects. The dining table can work, but if you have the room, consider adding a dedicated project table or large desk surface and keep the necessary supplies at hand.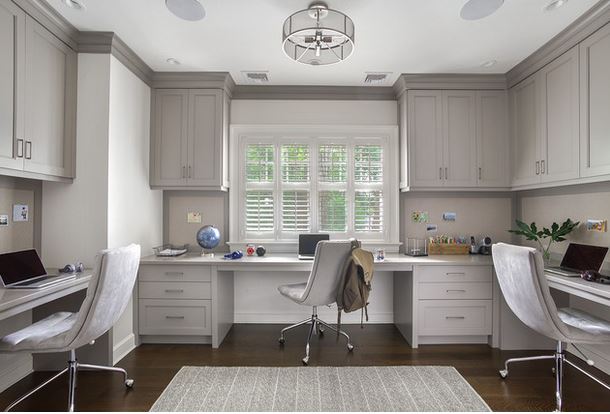 Tackle These Tasks Over a Weekend
5. Clean leather furniture. It's important to know whether your leather furniture has a finish before treating it with any products, so check labels or look up the item on the retailer's or manufacturer's website before you begin. For unprotected leather (also called aniline), less is more when it comes to cleaning: Wipe with a clean, dry cloth or one slightly dampened with distilled water.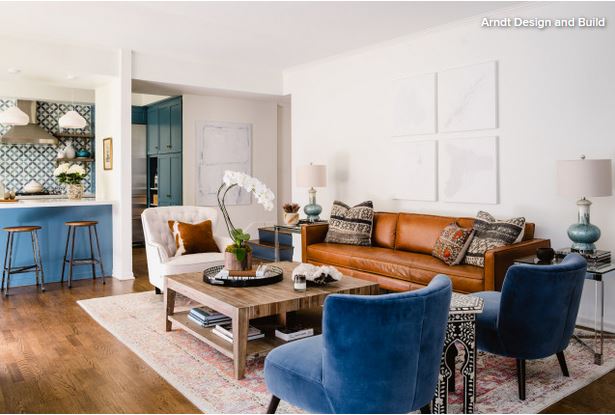 For protected leather (also called semianiline or pigmented), you can make your own cleaning solution by adding a few drops of mild nondetergent soap to distilled water, or use a commercial leather cleaning product. Apply with a microfiber cloth.
How to Clean Leather Furniture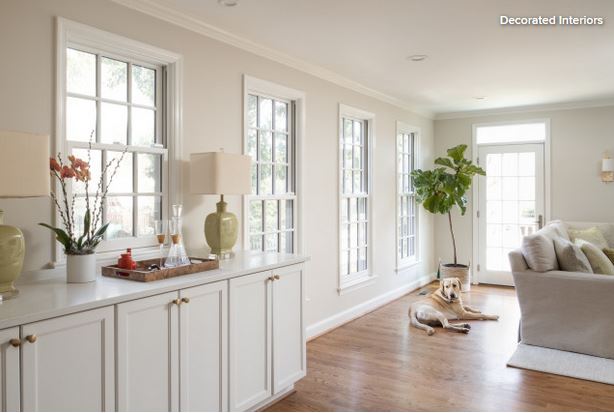 6. Remove window AC units. If you use window air-conditioning units, now is the time to either remove them or cover them outside with protective insulation. Removing the units is the better option because this will allow you to close the windows, minimizing winter heat loss. If you choose to leave them in over the winter, be sure to pick up insulating covers made for this purpose and securely attach them outside.
7. Add weatherstripping.Newer double-pane windows may not need weatherstripping, but it will help most older windows retain heat and stop drafts. Check areas with previously applied weatherstripping and remove or replace as needed.
Find a handyman to help with your home projects
8. Freshen up your fall wardrobe. If you've bought new clothes recently, take this opportunity to sort through the rest of your wardrobe and remove pieces you no longer wear. Collect clothes that need repair and move summer clothes to an out-of-the-way spot so that your fall wardrobe can be front and center. Polish shoes, remove pilling from coats and sweaters, and clean out handbags and totes.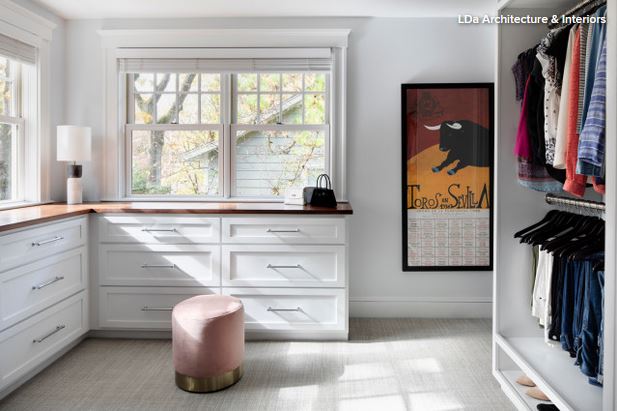 9. Inspect the roof and gutters. It's generally fine to wait until most of the leaves have fallen in autumn to clean out the gutters and downspouts, but giving these areas a quick visual inspection now is a good idea. Pull out any sticks or other debris blocking the gutters, and make note of any worn-out seals around vent pipes and chimneys. If you do not feel comfortable on a ladder, or have a home of two or more stories, hire someone to do a quick inspection for you. Schedule any needed repairs now so that your home will be buttoned up for winter.
Maintenance and Extras to Budget for This Month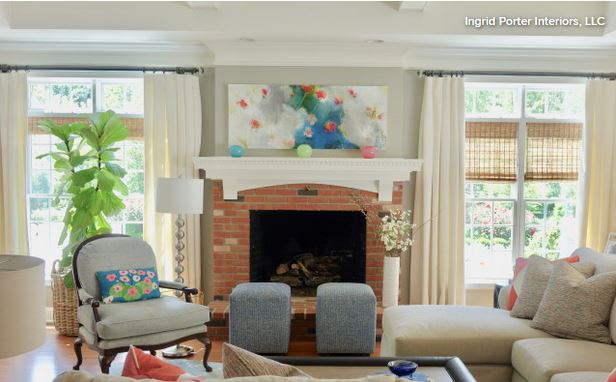 10. Schedule chimney and furnace maintenance. Make sure your fireplace and heating system are clean, safe and ready to go by having a pro look at them now. Having your chimney cleaned will also ensure that you don't try to start a fire when an animal family (or an old nest) is inside. And if you don't have a chimney cap yet, speak with your chimney sweep about adding a one. The metal cap with screened sides can prevent critters from getting in and helps protect your roof from burning embers.
11. Maintain the washer and dryer. Cleaning out the dryer vents can be a job you do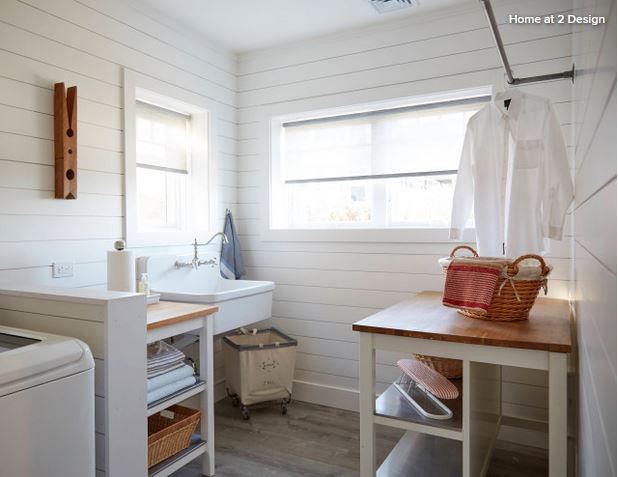 yourself, but if you don't feel comfortable doing so (or if you've been putting it off), you may want to hire a pro to do washer and dryer maintenance for you. Washing-machine hoses need to be replaced from time to time, and a cracked hose can cause a leak — which can mean costly damage to your home. Clean dryer vents and hoses will help your machine work more efficiently and reduce the risk of fire.
12. Consider beefing up insulation. Looking for a way to save on your energy bills this winter? You may want to think about adding insulation to your attic space or inside walls. This can make a big difference in how well your home retains heat in winter and stays cool in summer.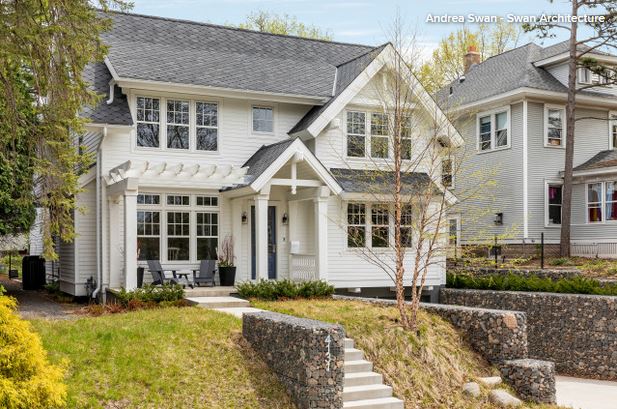 Tell us: What's on your to-do list for September? Share in the Comments.
This article is from Houzz.com click here to be connected to the source blog.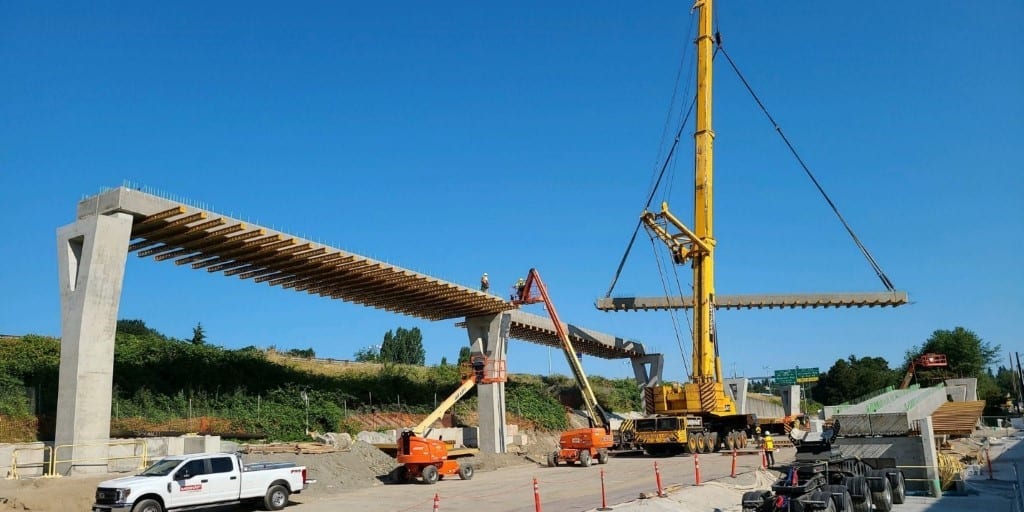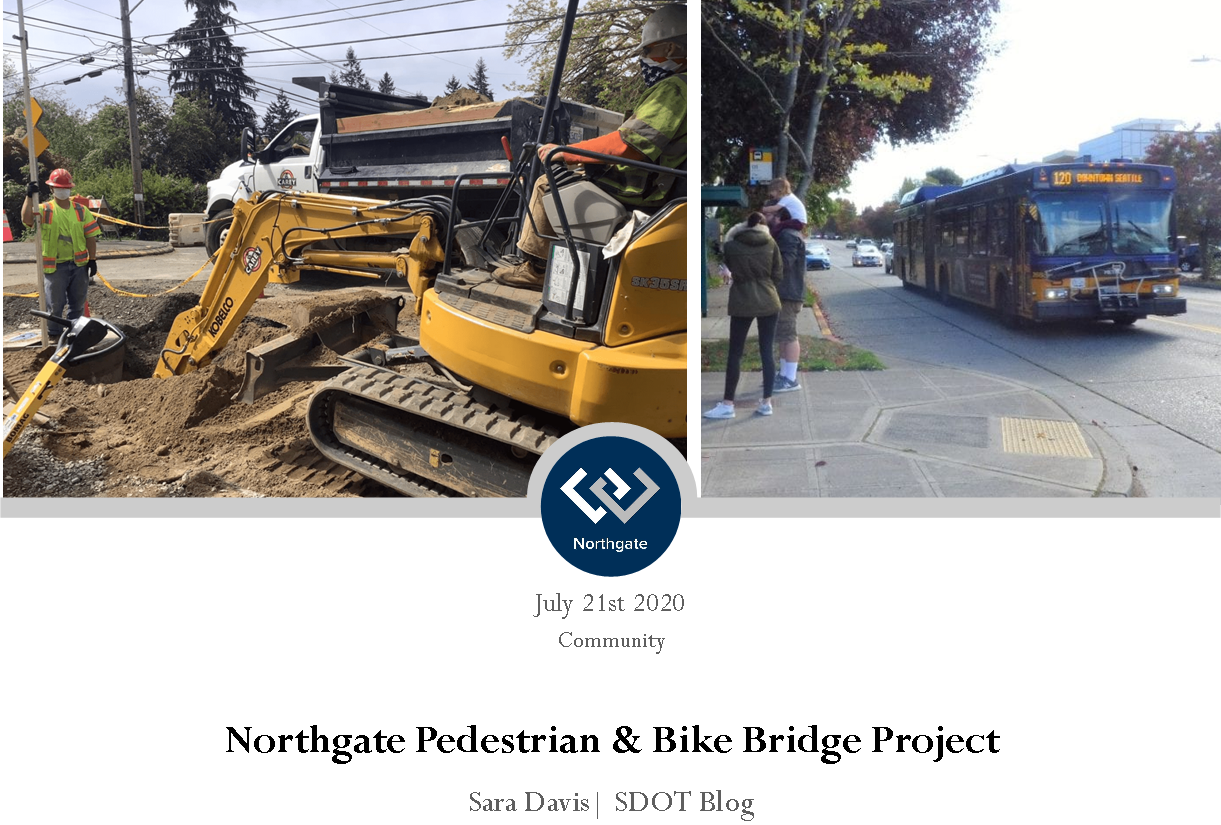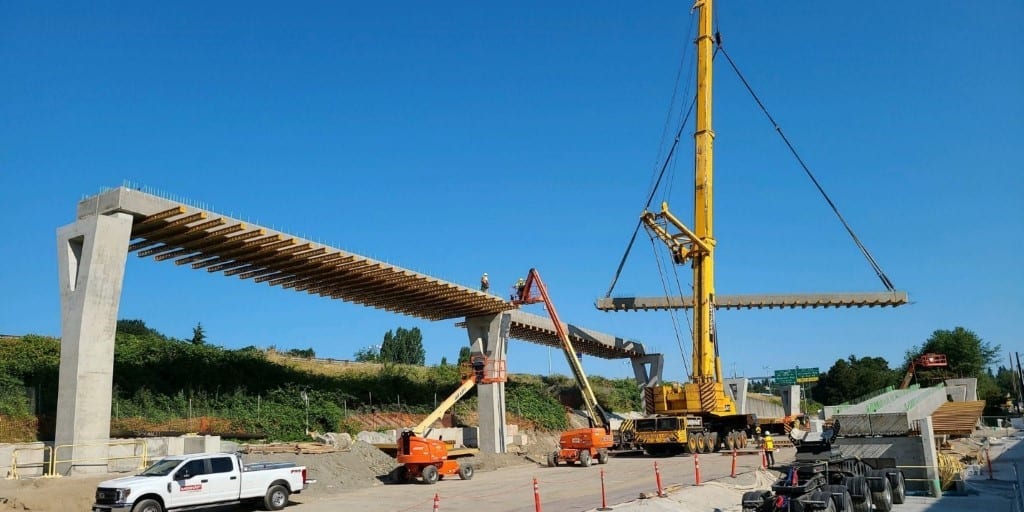 The Northgate Pedestrian & Bike Bridge project reaches a major milestone with the first set of bridge spans being installed on the east side of I-5.
By Fall 2021, people will be able to walk and bike across the Northgate Pedestrian and Bike Bridge, connecting people to thriving neighborhoods, North Seattle College, medical and social services, retail centers, and the new Northgate Link light rail station. The light rail stop is excepted to see about 40,000 riders boarding there daily, making this pedestrian and bike bridge crucial.
This initial bridge span work marks the most visible point of the project yet: two large cranes will be used to lift the prefabricated concrete girders and put them in place.
Installation began yesterday, July 20, and will last until early August. The work is happening along 1st Ave NE between NE 100th St and NE 103rd St, east of I-5 near the new Link light rail station.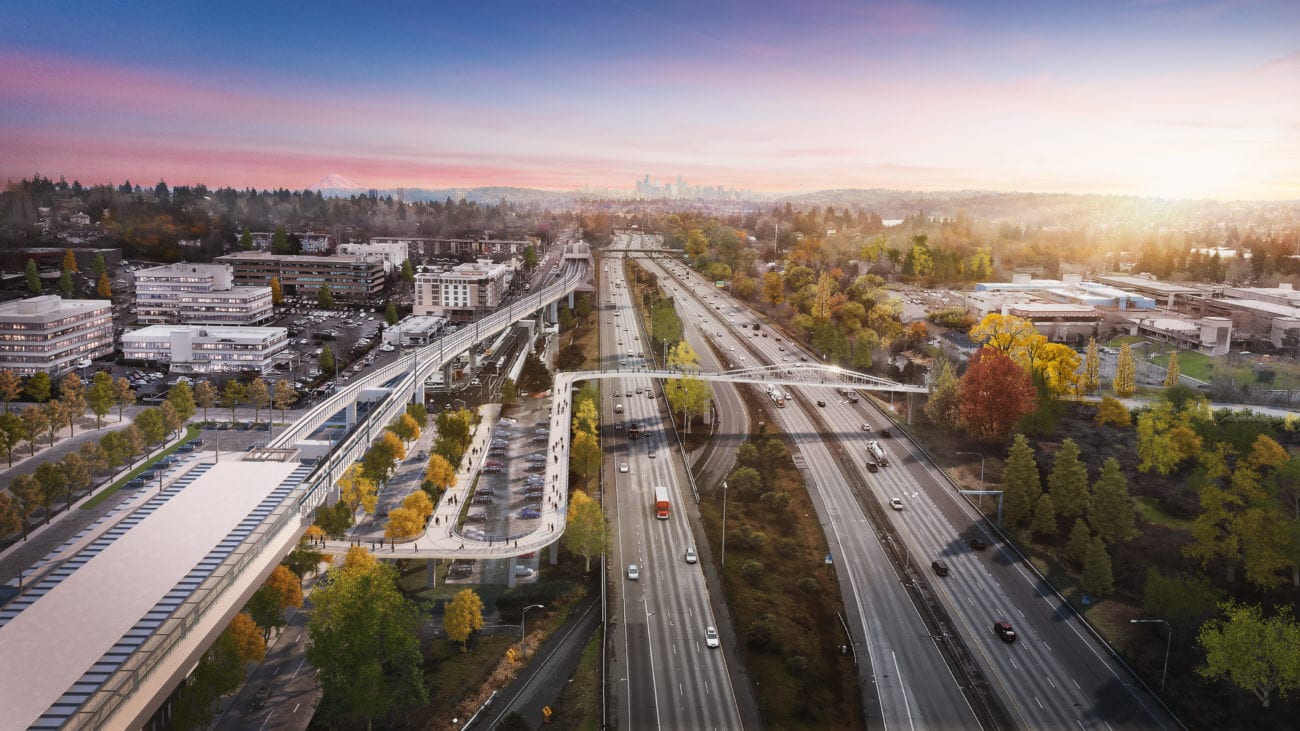 These spans make up the portion of the bridge that's commonly referred to as the "hairpin turn".
It provides a direct connection for people walking and biking to the Sound Transit Northgate Link light rail mezzanine and continues down to 1st Ave NE where the North Seattle Park & Ride is located.
To access the street-level, bridge users can use an elevator or escalator (via the Northgate Link light rail station) or take the bridge ramp that continues after the "hairpin turn".

The Northgate Pedestrian Bike Bridge is made possible with investment from the voter approved Levy to Move Seattle and other state and local funding.
Upon project completion, the bridge and its connections will improve citywide access for North Seattle College, sports fans visiting the new NHL facility, employers and customers in the Northgate retail center, medical and social service providers, and neighborhood residents.
In addition to decreasing travel times for people walking and biking between the 2 sides of the freeway, the Northgate Pedestrian Bike Bridge will knit together the east and west sides of north Seattle that have been historically divided.
Learn more about the Northgate Pedestrian Bike Bridge and sign up for construction update emails on our website.
To read the original article from the SDOT blog click here.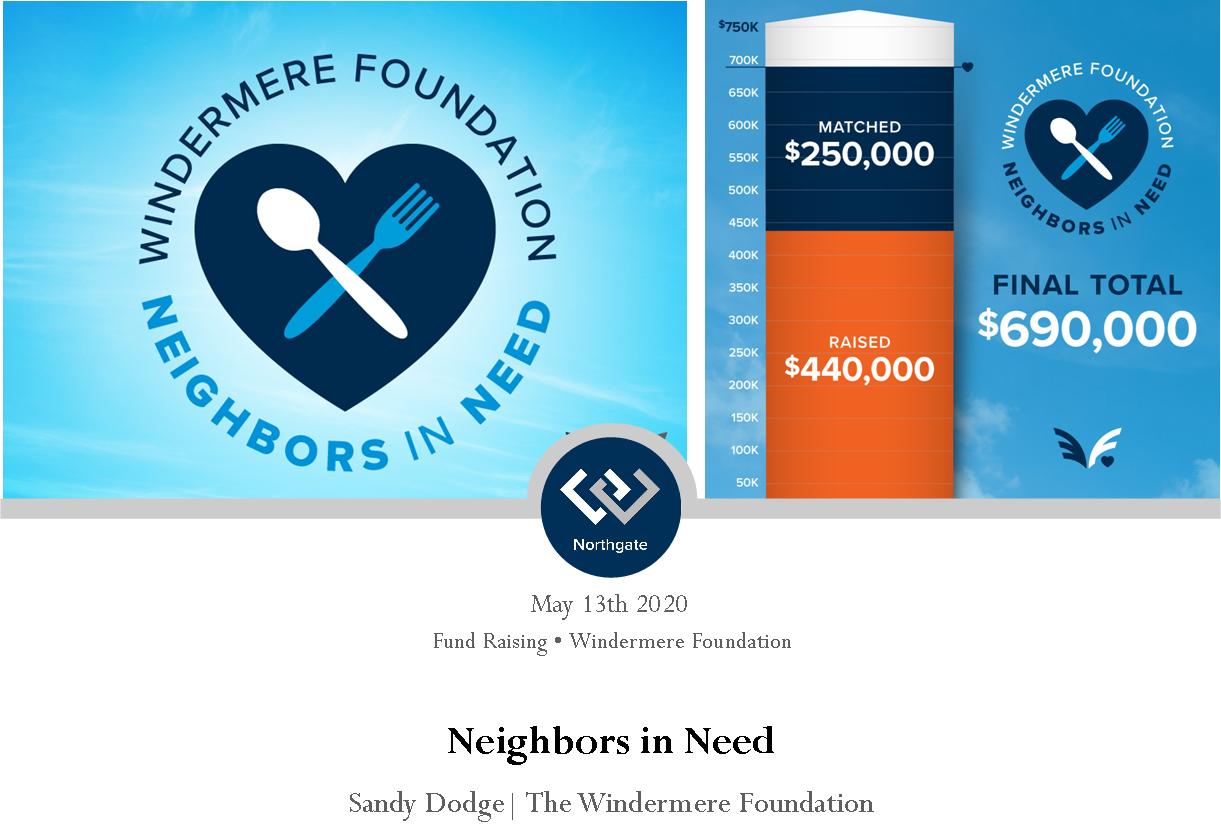 At this time of the year I am usually working to organize our annual community service day for our office. Instead, I am making at home videos about social media tips and tricks to help our Brokers spread the word about our drive called Neighbors in Need.
As we all start to live with new norms and adapt to living through a pandemic, our office had to make a number of changes along with the rest of the world. Our office has been closed and we are all working from home, but our company still wanted to keep our community service day tradition alive. So all the Windermere offices are participating in a fundraiser to support our local food banks. Please read the article below about our Neighbors in Need drive!
-Kiley Koehler | Northgate Office
---
The COVID-19 pandemic has affected populations across the globe, but those who struggle with poverty and count on food programs to meet their basic day-to-day needs are in an especially uncertain place. While coping with increased demand and a bottlenecked pipeline of food supply, food banks are desperate for funds to continue to serve their communities. Because of this, Windermere decided to challenge its offices to raise $250,000, every dollar of which would be matched by the Windermere Foundation and donated to food banks in the areas where Windermere operates. We titled it the "Neighbors in Need" fundraising campaign.
Neighbors in Need kicked off on April 21, with the goal of raising $250,000 by May 5. As word continued to spread, online donations and contributions from both our agents and the public began to increase. Neighbors in Need was given a boost by Seattle Seahawks starting safety Quandre Diggs in a heartfelt message encouraging support. Over the final 24 hours, leading up to the May 5 deadline, support poured in from across the Windermere family as the final figure exceeded the initial goal of $500,000, landing at a total of $690,000.  
Neighbors in Need exemplifies Windermere's deep commitment to supporting our local communities, which traces back to 1989 when the Windermere Foundation first started. Since then, we've proudly raised more than $41 million for low-income and homeless families throughout the Western U.S.  
On behalf of the Windermere Foundation to all those who joined the effort: Thank you. We could not have made this large of an impact without your help. We are humbled to be able to do our part to help those who need it most during these uncertain times.