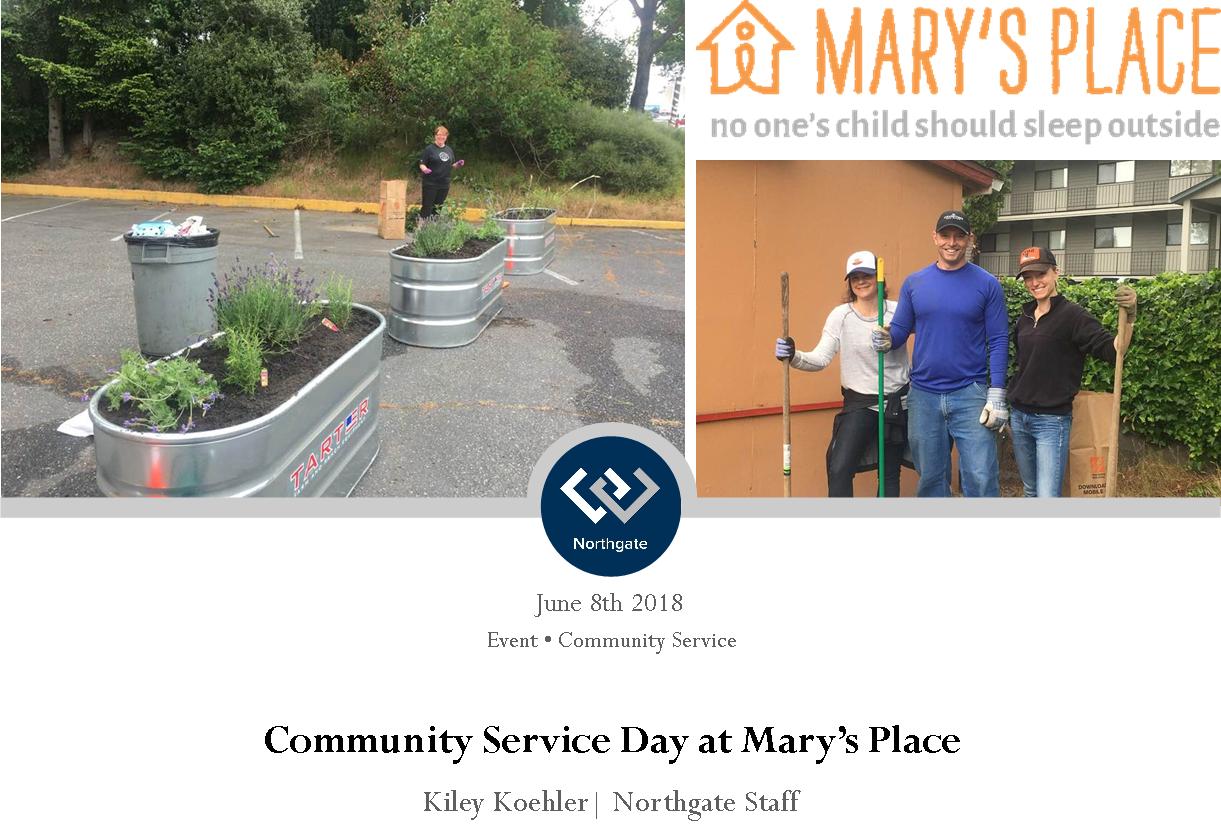 For Community Service Day we were excited to partner with Mary's Place for the first time. They had recently acquired a new location in Shoreline to be used as a day center for families. Our mission was to give this building some much needed love to make it feel more inviting.
Our team came with all our gloves and back hoes and grit to spare. We had a group working on the inside of the building doing a deep clean of the whole location! And the rest of us where outside cleaning and converting the parking lot to a safe and clean play area for the kids. We weeded the front of the area but it looked too sparse. Luckily we were close to both a Home Depot and Lowes so we had a group do a run to get some flowers and greenery to make the place beautiful.
For our last project of the day we put our muscle to work to create some large flower beds. This was to create a functional and pretty barrier in the parking lot so the kids play area was away from any traffic and they always would have a safe zone to be in. They turned out really great and I especially loved the lavender that was planted in them.
We were so happy to make this place feel a little more fun and comfortable place for our community to enjoy. If you would like to learn more about Mary's Place click on their logo above or go to www.marysplaceseattle.org