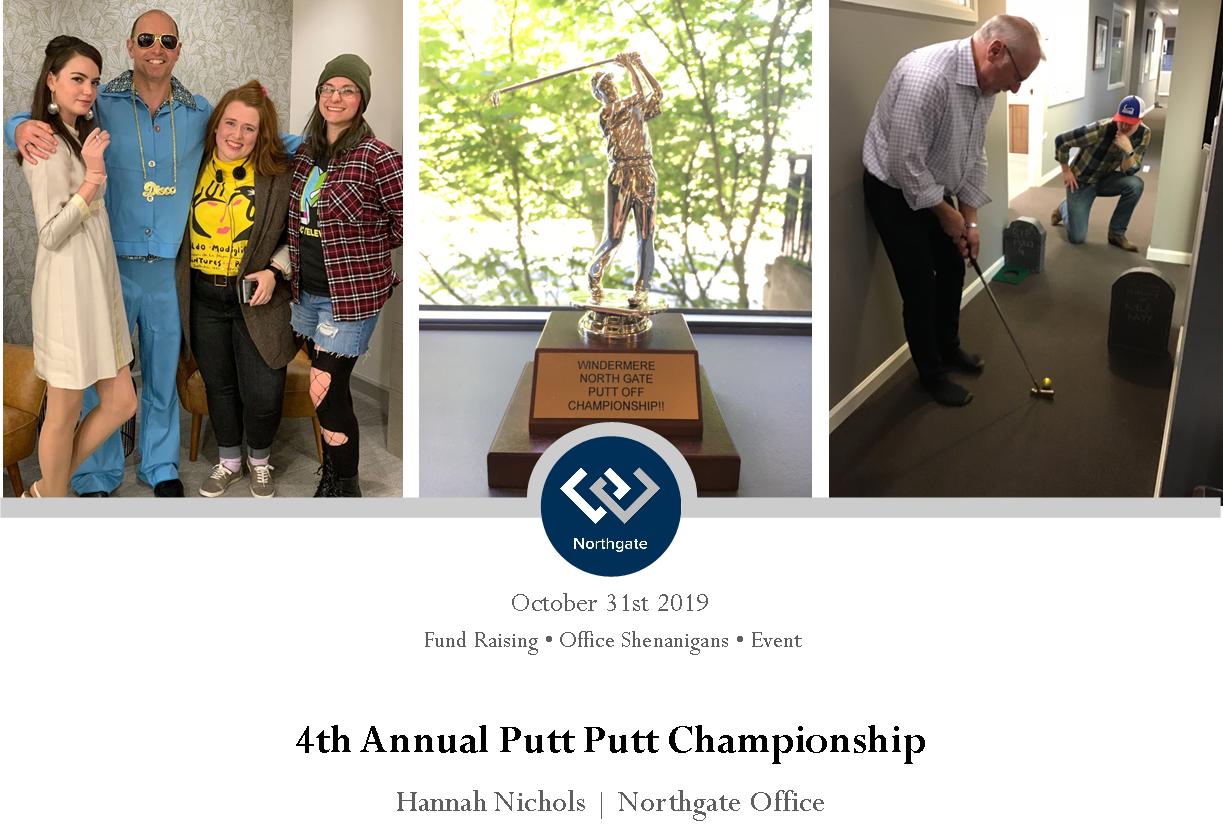 When the leaves have changed and the breeze feels crisp, our brokers, having anxiously subdued their competition bug for 10 months, know the time has arrived for the 4th Annual Halloween Putt Putt Championship. The greens are placed, the courses are set, and the party begins! It wouldn't be a Halloween party without the awkwardly minimal participation in costumes, so the usual four of us who decide to don our garb chose "Decades" as the theme; can you guess what decades we represent?
Our brokers anticipate this event every year, as we have plenty of avid golfers and no shortage of friendly banter, while the staff pride themselves in creating obstacle courses out of common office supplies. We also collect a $5 buy-in to be donated to the Windermere Foundation. While we split in teams to play, others mingle to the kitchen and gorge on all the dishes brought for the potluck: caprese skewers, chicken curry salad, pot pies, guacamole, jalapeno egg bake, four-tier cake, fresh caught salmon, even Ezell's, Domino's, & Taco Bell – there are no limits!
Ultimately, the coveted Putt Putt Trophy was awarded to Jason Viydo after he tore through the courses with ease (see avid golfer), but the rest of us plebeians who don't visit the green on the weekly still had a wonderful time. Aside from the fun of putt putt, we value our opportunities to gather, wisecrack, and bond, giving us all a chance to step away from work, take a slow, deep breath, and verbally bombard each other with claims of cheating.