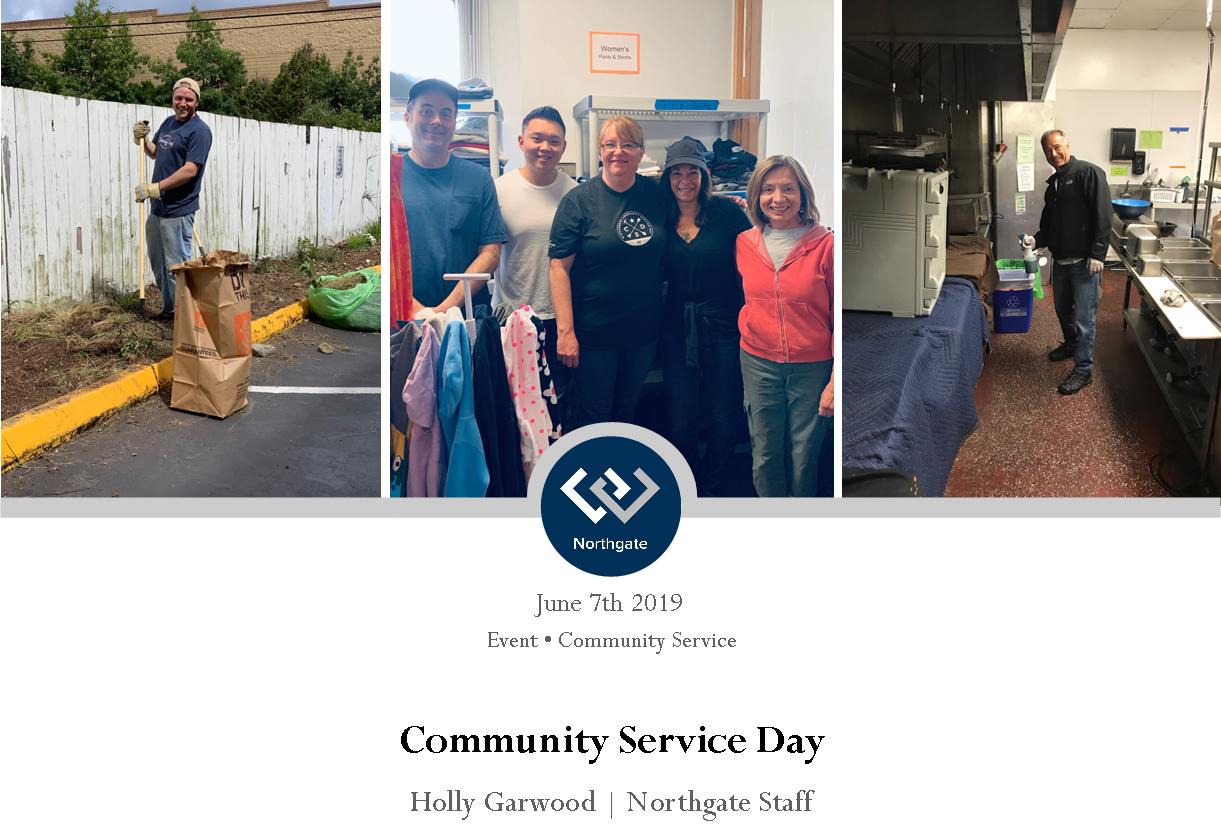 This year for community service day we were excited to partner again with Mary's Place. We love working with Mary's Place and being able to give back to a local Non-Profit. We had the opportunity to work at two different locations this year the Shoreline location we had visited in 2018, and the North Seattle Family Center for the first time.
A small group of volunteers went to the Shoreline location to do a good sprucing up. Volunteers washed and cleaned the front living spaces, as well as deep cleaning the kitchen. They also re-organized and sorted food.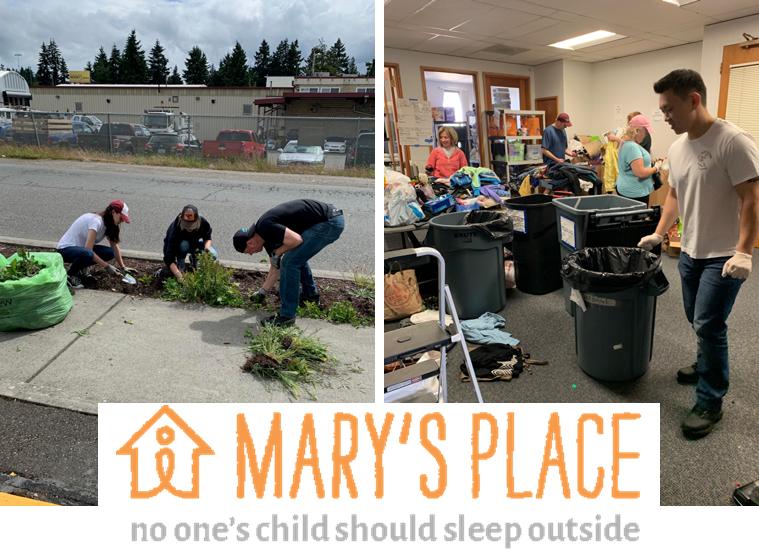 Our second group of volunteers were at the North Seattle Family Center, and organized donations and cleaned the outside of the location. This Mary's place location takes clothing donations for families so we split up and a group of volunteers were inside re-organizing all of the clothing donations. The other group was working outside weeding and maintaining the outside of the property. We even decided to make a fun video of us planting some weeds!!
We had a great day learning all about Mary's Place, there different locations, and how each one provides services specific to the communities needs in that area. We even got to chat with people at the location about there experiences and had passers by stop and thank us for our service.
If you would like to learn more about Mary's Place click on their logo above or go to www.marysplaceseattle.org