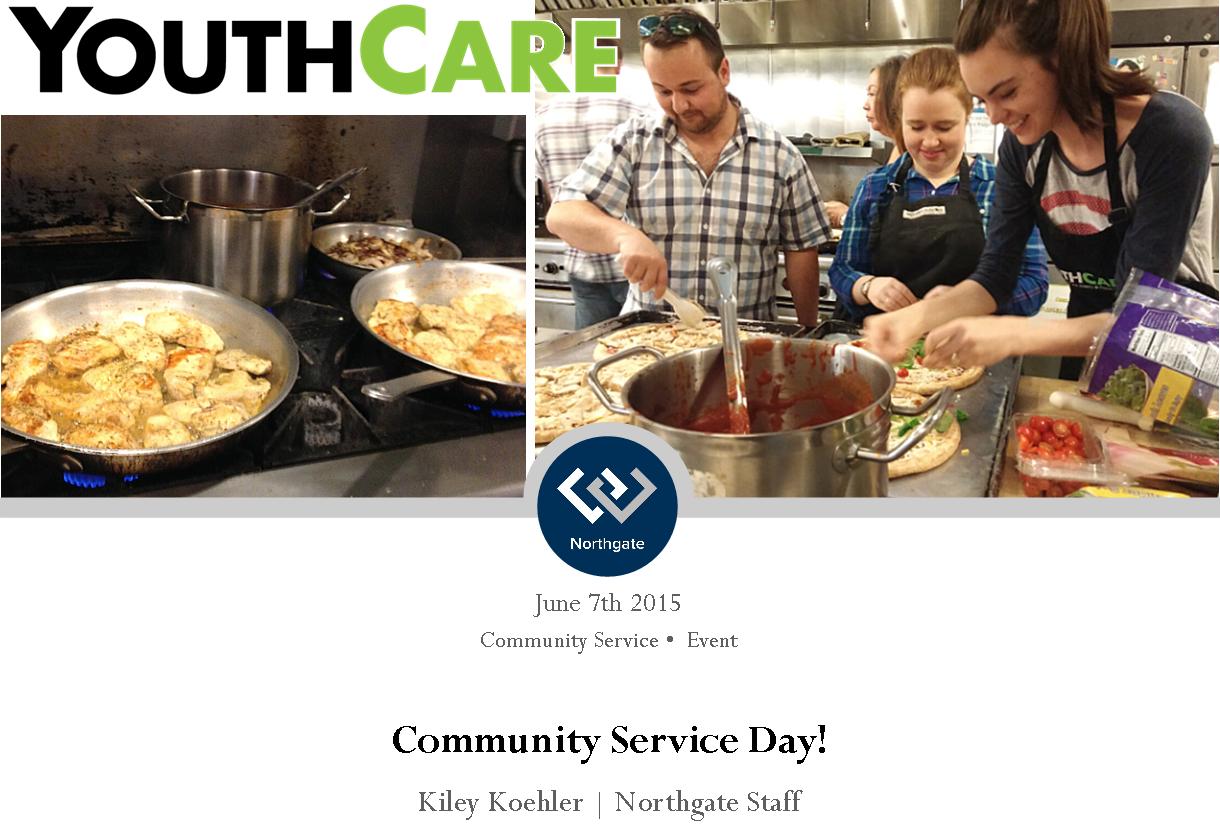 Today, as a part of our annual company community service day, we closed our doors and headed to the downtown Youthcare location. I reached out to Youthcare in early May to plan out our mission to cook and serve lunch for the staff and the homeless youth in downtown Seattle.
Youthcare serves young adults that are homeless or need some assistance getting back on there feet. They provide support in areas of shelter, housing, employment, and education. Youthcare is not only supporting those that are homeless, but also engaging with those at risk to prevent and end youth homelessness in Seattle.
Once we got a tour of there location and some instructions on the kitchen protocol. We were given some tips on the more popular food items and what not to make (avoid onions at all costs). We were left to the kitchen to have free rein. Right away our star foodie, Tyler, put together a menu including 3 different types of pizzas, a salad, and yummy cinnamon sugar apples for dessert.
After lots of chopping, peeling and sautéing we had a very delicious looking meal. We split up our group into those that were servers and cleaners. As a server, I got good feedback on our choice to make pizza and my Captain America shirt. The salad was not too popular but the apples were a big hit!
As soon as all the food was gone we cleaned up the dishes and the serving area, we took one last group shot to remember our time at Youthcare.  I had a great time getting out of our normal work environment to serve our community and bond with my coworkers.
If you would like to learn more about Youthcare; click on the logo below or go to: https://youthcare.org/