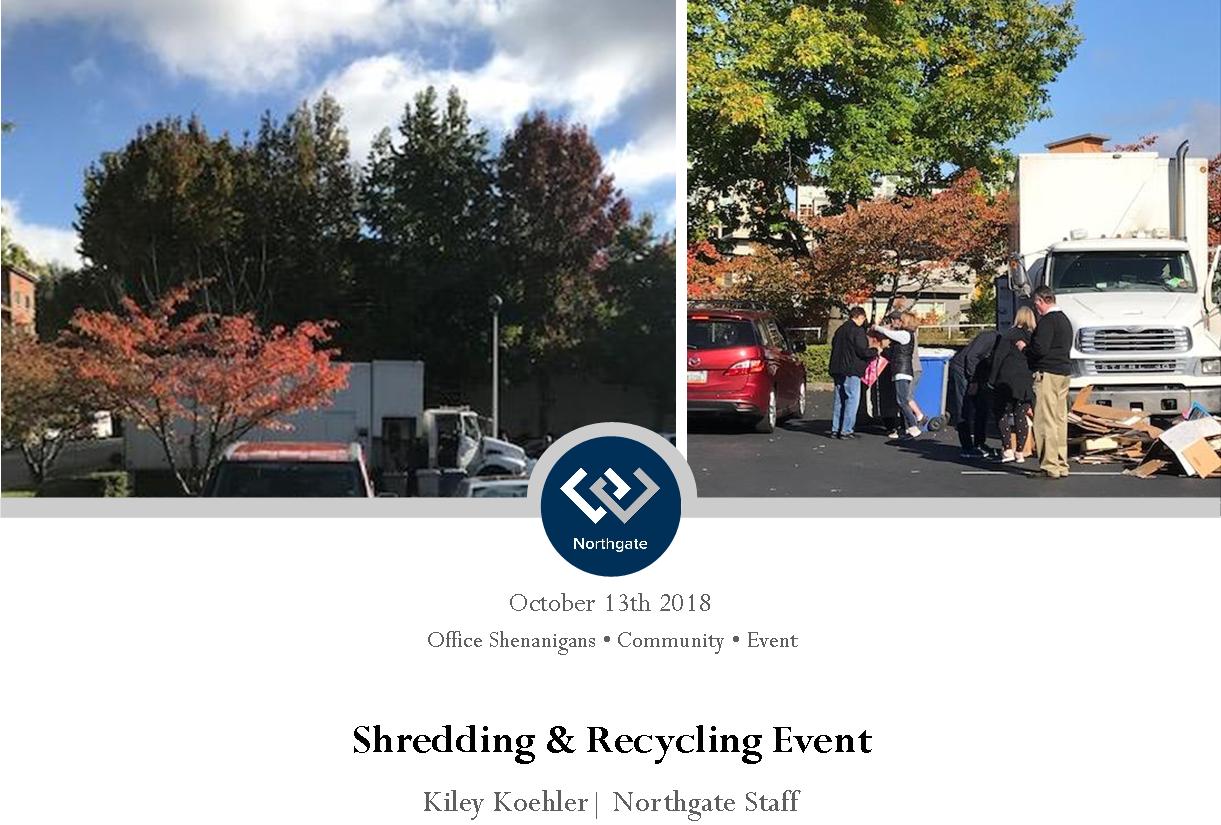 If you put off your spring cleaning till fall, or you are just in the mood to de-clutter your home; our Northgate office is here for you! Every fall we use our office raised funds to pay for a free community event, The Recycling & Shredding event.
For half of the morning we hire Interconnections to bring out a large van to collect  electronics you would like to recycle. They take almost everything so we accept any of your old, broken, or unwanted appliances and dodads. Interconnection is a Seattle based organization that refurbish donated technology and then donate or sell to low income families.  They're goal is to create opportunity through access to technology. Also they personally guarantee that any personal information left on your devices will be wiped! 
To fill up our parking lot even more, we also hired Confidential Data Disposal to come shred boxes and boxes of paper for three straight hours. That truck was loud but it was pretty cool process to watch as you fill up the can and see the arm of the truck pick, lift, and flip all that paper into a giant shredder.  It defiantly was a great opportunity to get rid of any boxes of taxes, personal documents or large amounts of paper you have no need for. Offering a secure and safe way to make sure your documents are shredded right before your eyes.
The whole morning went off  really great, with only a few traffic snafus. We had a great turn out and loved reconnecting with those in our community over coffee and snacks. Hope to see you all again next year for the next Shredding and Recycling event!