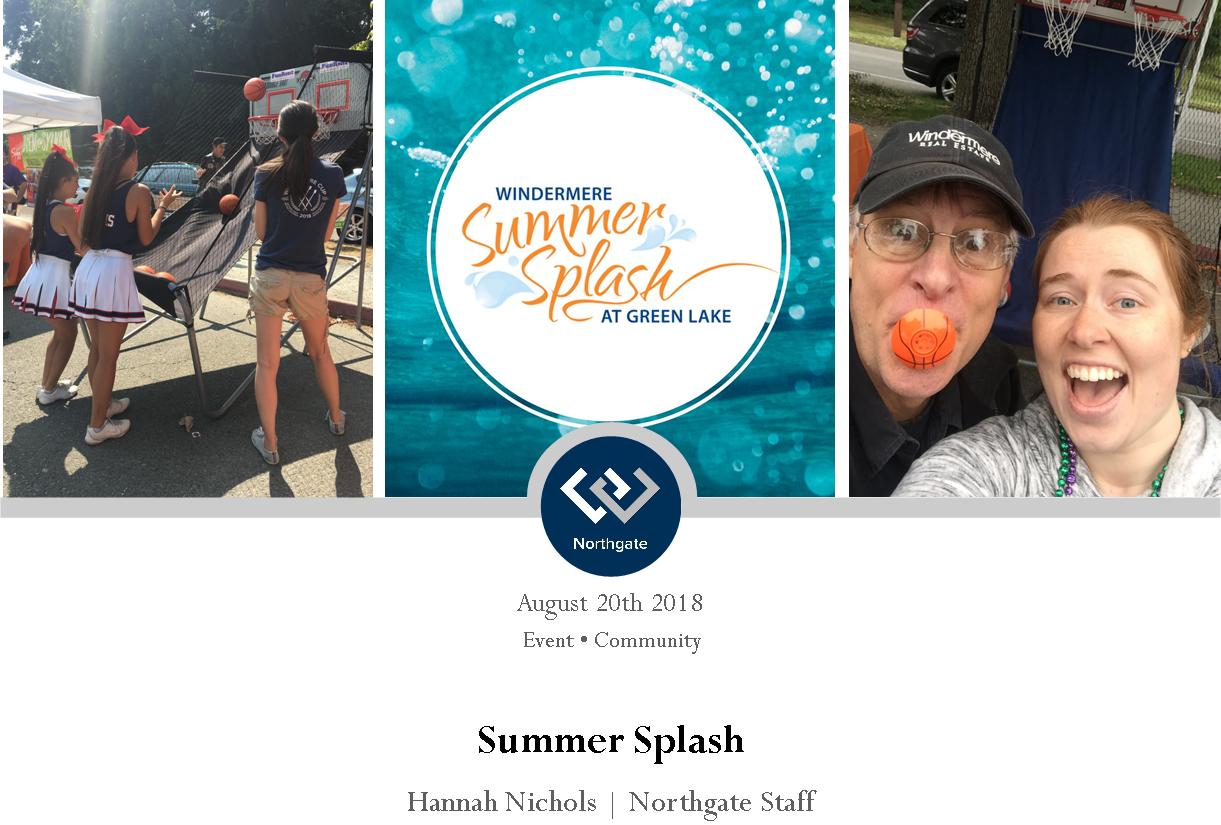 While we have several parent/child teams throughout our Windermere office, most children don't find Real Estate to be as riveting as their parental counterparts. Luckily for them, Windermere puts on an exciting event every summer to keep those kids engaged: Summer Splash, held at Greenlake and open to the public, is a rousing time full of games, prizes, food, performances, and more!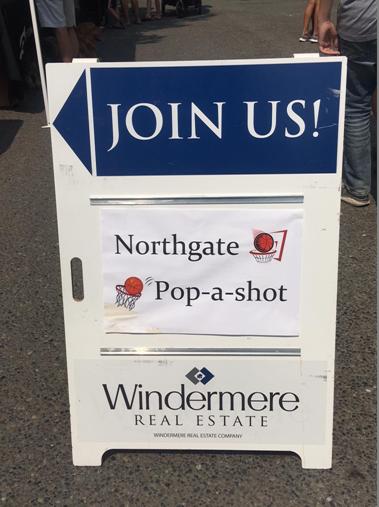 Windermere partners with Seattle Parks & Recreation to host this amazing event annually, and it's an absolute hit for everyone. Each office creates an interactive booth for kids to win prizes, swag, or create arts & crafts. Our office tends to repeat our winning booth, Pop-A-Shot, with kids going head-to-head in a chance for the ultimate prize: the coveted basketball whistle, a stunning plastic toy unlike the other 500 we received in the bulk order. Aside from our personal popularity, Summer Splash boasts the impressive Crew Races on the lake, kayaking, paddle boarding and this year even showcased a dog walk to gloat your perfect pup.
Our broker Dan Dittmann is a frequent host of our Pop-A-Shot booth, bringing smiles and laughter to everyone who participates – he's a wonderfully positive presence that we are grateful to have. We love the energy this event brings, and we also love meeting the brokers & their families of our neighboring offices. The performances need to be raved about as well; they include magic shows, singing, cultural dances, science experiments, and then some. It truly is a lively experience we all love to look forward to, and if you've ever wanted to pick out a unique rubber duck and race the others using a squirt gun, then this is the event for you!