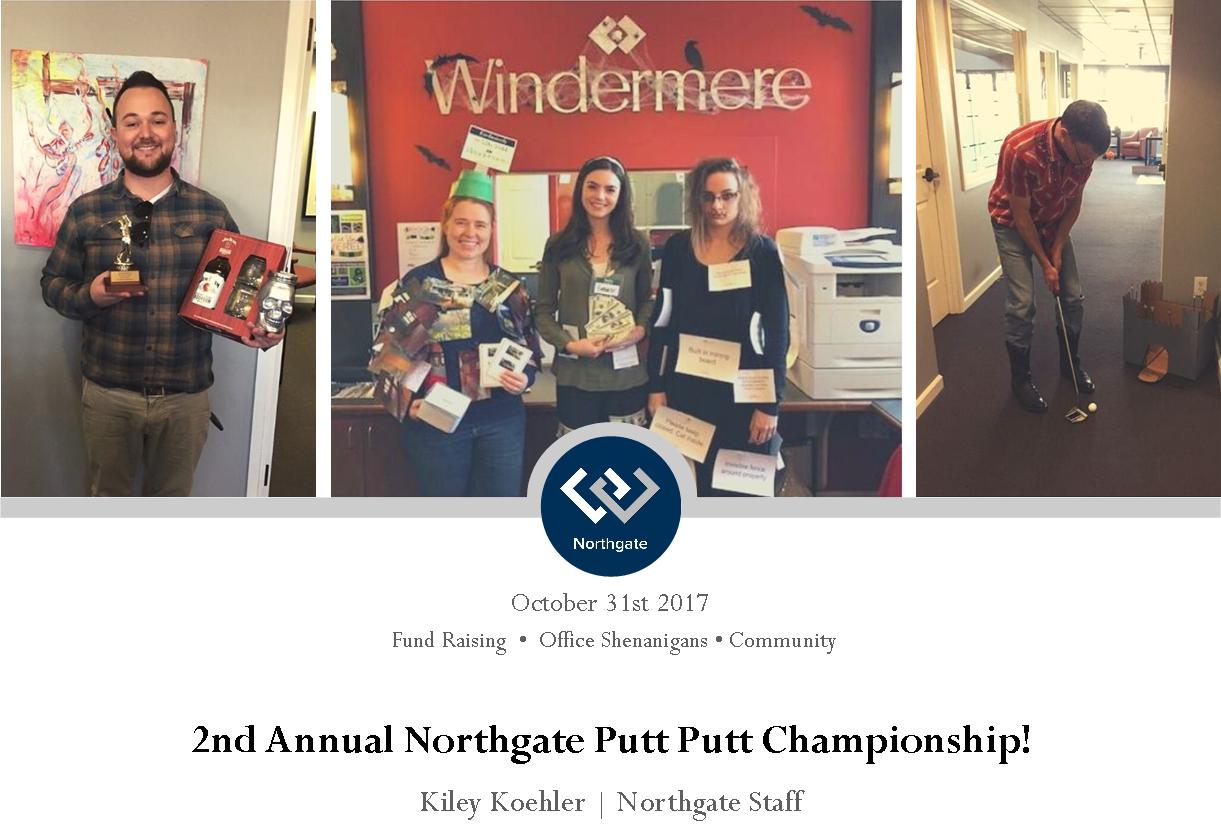 It's that time of year again…the leaves are falling and there is the smell of competition in the air! It's the Northgate Putt Putt championship!!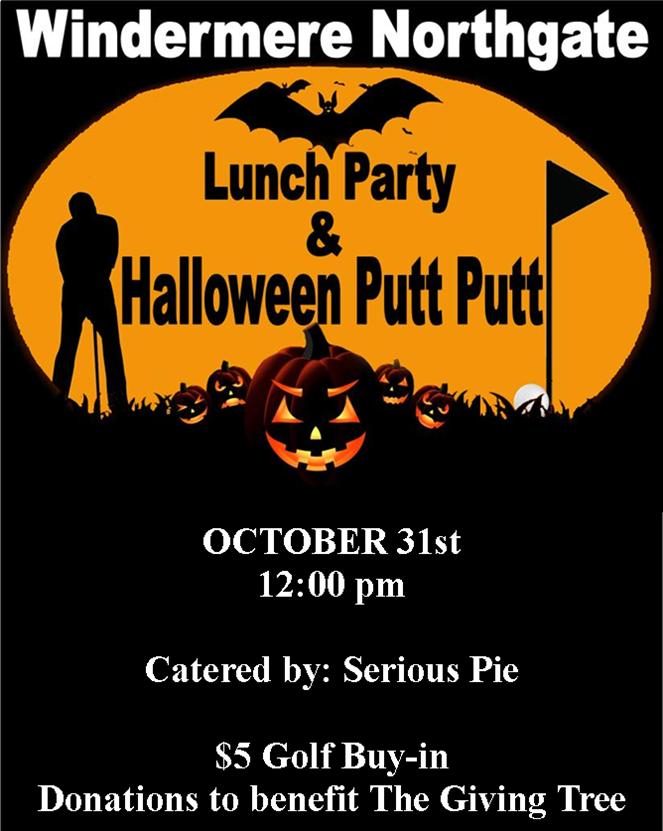 We could not have a normal Halloween office party with only costumes or silly hats. We also wanted to raise some money for the Giving Tree and bring back the popular sport of office putt putt. The staff collected boxes and created a total of 9 putt putt holes with homemade obstacles. Some of my favorites where the Castle complete with a draw bridge and heads on spikes (pictured on the right above), a bridge with a tissue paper river, and the cemetery of grave stones. 
The fun did not stop there. Every year our staff chooses a theme for a group costume. Can you guess the theme for this year???
It was Real Estate!!! Our brokers got a real good laugh out of it and Hannah, Holly and I had a great time having them guess what we each were. In the picture above, Holly, on the left, was a new listing; she had her listing sign hat, pictures, and flyers! I am in the middle, and was Earnest money; I sported a money green blouse, large dollar bills, my earnest money forms & a 'Hi my name is Earnest' name tag. Hannah, pictured on the left, was a Silent Talker, wearing all black and keeping silent; she dressed in comical silent talkers that could be used for any home.
By the end of our office party we had counted up the strokes and announced Tyler Anderson as the winner of the coveted Putt Putt Trophy and some donated prizes.