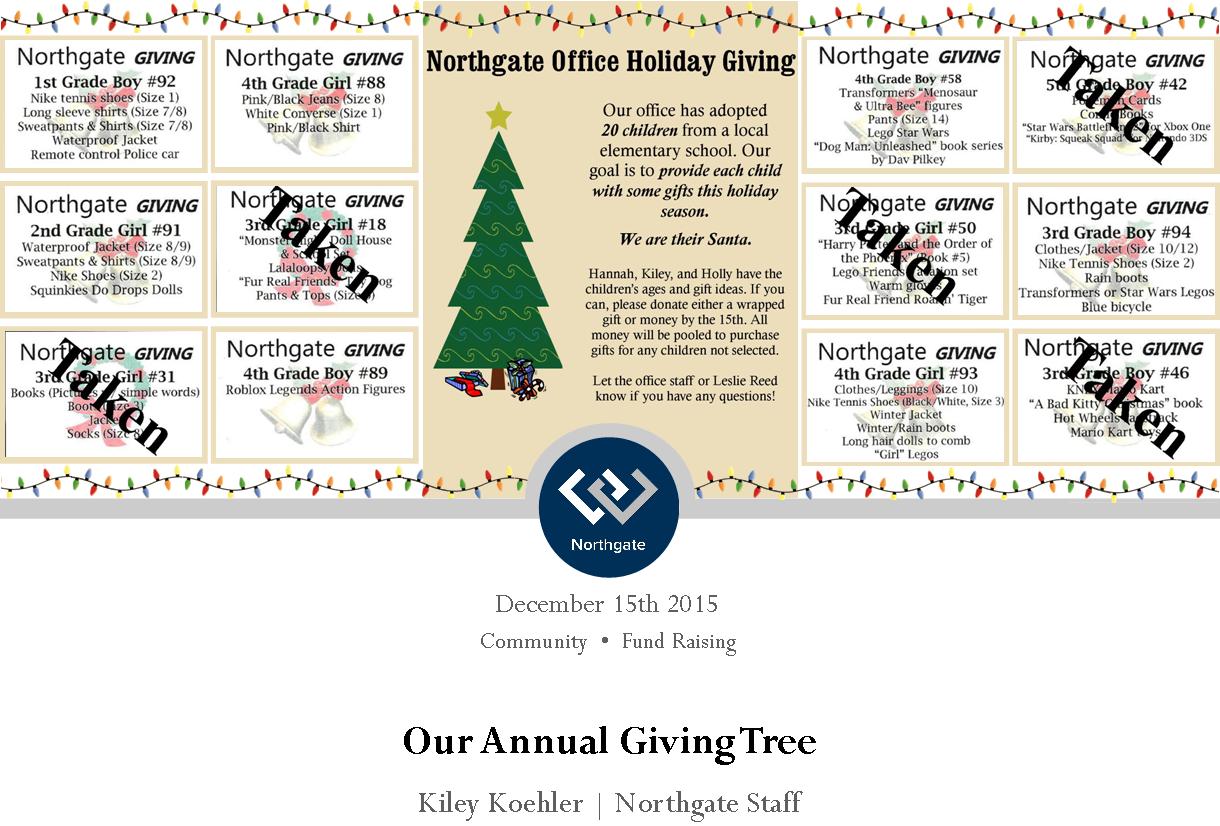 Every year, at the start of December, our office partners with the elementary schools in the Northgate area to bring the joy of holiday giving to all. This year for our Giving Tree we "adopted" 20 kids.
The children had written down there wish list letter to Santa and the teachers contacted parents. Parents were able to write in more details on sizes, favorite colors and there children's' interests to help us get the perfect gifts. Our staff typed out the letters and information, and we sent it out to our brokers. One by one kids were all adopted!!
In the next few days presents where shipped and brought in. Holly, Hannah and I put on our elf ears and wrapped and organized them by there corresponding number. Within a few weeks we had made sure each kid was getting a good size pile of presents, will most if not all of there items on there lists.
The Giving Tree is one of my favorite events that we do at our office. All of our brokers love to participate and it feels great to focus on giving at this time of year.  It warms my hear when Brokers bring in there gifts and tell me they had there kids help them pick out the presents and were using our Giving Tree drive to teach them about giving to others.